The Speaker of Parliament, Rt. Hon. Rebecca Kadaga has said that Parliament will support the development and growth of football in Uganda.
Kadaga made these remarks while meeting the President of Federation of International of Football Association (FIFA), Gianni Infantino, at a breakfast meeting held at Serena Conference Centre in Kampala, on Saturday, 25th Feb. 2017.
The Speaker thanked Infantino for bringing FIFA near to Uganda, and added that his visit projects well for the development of football in the country.
"It is encouraging to hear that FIFA has increased its funding to African member teams and projects, which means a bright future for African players. When you watch the European Leagues, the bulk of players are Africans," Kadaga said.
The Speaker added that Parliament will handle the blemishes in the legal structures of the bodies in charge of the sport.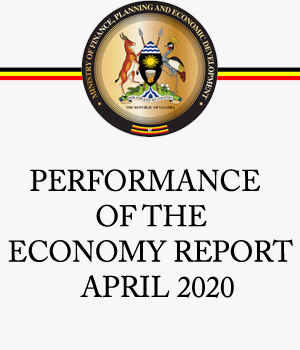 "This will streamline the Federation for Uganda Football Association (FUFA) and give it the necessary tools to work and push football to greater heights," she said.
Kadaga also said that Parliament will do more in availing funding to football.
"It has been noted that the national football team is underfunded, but has managed to perform amidst the hardships. We want to work within our national budget to ensure that more funds are availed," Kadaga said.
The FUFA President, Eng. Moses Magogo, expressed his gratitude towards the Speaker for honouring the invitation to meet Infantino.
"We are grateful to the Speaker and Parliament for supporting us whenever we call upon you. As a country, we believe we can exploit this relationship with FIFA in terms of the development of football," Magogo said.
Infantino encouraged the sponsors of Uganda Cranes to give more to support the development of the sport. He added that he was happy to see the transformation that Uganda Cranes has undergone over the years.
"The cooperation between FUFA and government is crucial. Since I came to office, I decided to significantly increase the resources allocated to each member team to help kick off certain development projects for football," Infantino said, adding that, "FIFA used to invest US$ 27 million in Uganda; currently, we invest over US$ 94 million."
Infantino added that FIFA has increased the number of members in the Executive Council from four to seven with a plan to insert African representatives.
Infantino arrived in Uganda on Friday, 24th February, 2017 for a two day visit, as a key step towards the development of football in Uganda. He met with President of Uganda, H.E. Yoweri Museveni on the day of his arrival.