The Speaker of Parliament Rt. Hon. Rebecca Kadaga, has urged Ugandans to grow more food in order to be food secure and avoid famine.
The Speaker said that people in homes without enough food are always poor and miserable.
As we experience long periods of drought, it is the duty of all the heads of the families to store food in the homes,'' she said.
""We are crying of poverty in the homes, we have to understand that you cannot get money, when all you get is spent on food at home.''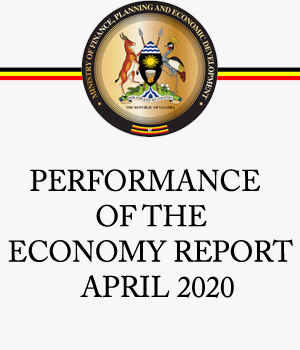 The Speaker was officiating at the Thanks giving and fundraising ceremony of Holy Cross Kangulumira Catholic Parish in Kayunga district, on Sunday 5th March 2017.
Kadaga decried the fact that men in Kayunga and Busoga, have leased all their arable land to the sugarcane growers, limiting the land available for food growing. She said, that money earned from the sugarcane growers is never availed for domestic use, throwing the homes into more poverty, instability and disarray.
The Speaker appealed to local authorities to enact by-laws compelling every home to construct a granary and grow a cassava plantation as food security in the homes.
She thanked the parish priest Rev. Father Moris Kigoye for his long standing gesture of developing the people and the parish wherever he is posted to work.
The Speaker promised support to Father Kigoye to enable him develop the Parish's projects like constructing rental units.
With the help of the Hon. Idah Nantaba (Ind., Kayunga district) and Hon Fred Baseke (Ind., Ntenjeru South), with other Members from various constituencies, Ushs  6 million was raised towards the project.
Rev. Father Kigoye, told the Speaker, that the fundraising function takes place annually for the purpose of reviewing of the past year, and to set new goals for the coming year; and to thank God for the life and all other blessings in the parish and in the country at large. and also pray for those who passed away in the previous years.