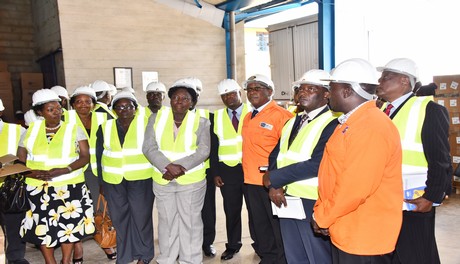 Legislators led by the Speaker of Parliament have tasked the management of the National Medical Stores to find lasting solutions to cases of expired drugs reported by health facilities.
Rt. Hon. Rebecca Kadaga who led selected Parliament Committee Chairpersons to the National Medical Stores (NMS) in Entebbe on March 6th, 2017,said the visit was prompted by the never-ending complaints by local communities, health centers, and reports from the Auditor General in relation to drug supplies.
"Over the years I have received negative reports about the supply of medicine by NMS, so I decided to come with committee chairpersons to get a better understanding so that we can provide solutions from a very informed point of view," she said.
Speaker Kadaga told management that several health centers had blamed NMS for supplies of drugs they hadn't ordered for while others received drugs that has a short shelve life before expiry.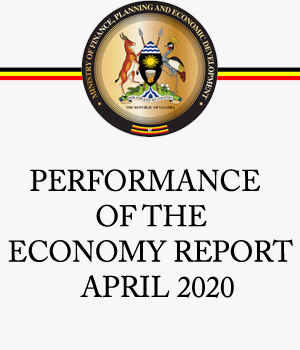 MP Jovah Kamateeka (NRM, Mitooma district) said she was shocked at the amount of drugs kept in the NMS stores as many hospitals in the country reportedly lacked enough drug supplies.
"We have received information that some health centers run out of drugs just after four days of delivery and yet I see the warehouse fully stocked here," she said.
Bugweri County MP Hon Abdu Katuntu informed officials from NMS that Hepatitis-B was one of the greatest problems that was affecting the people of Uganda and therefore he tasked them to explain why they had failed to procure enough Hepatitis-B test kits and vaccines.
Hon. Margaret Komuhangi (NRM, Nakasongola district) advised NMS to use their inter agency forum with other stake holders like the Ministry of Health and Finance to iron out most of the challenges they face while executing their mandate.
The Managing Director NMS, Mr. Moses Kamabare, assured the Speaker and legislators that NMS had properly executed its duties. He blamed District Medical Officers for failing to request for the right drugs and then raise issues when their drugs run out.
He further explained that NMS only delivers medicine to Health Centers that have placed orders.
Mr. Kamabare informed members that NMS had not received funds approved by Parliament in the supplementary budget to buy Hepatitis B vaccines. Kamabare also informed Members that NMS was faced with several challenges including under funding from the Government, lack of enough drug storage space and also the losses incurred due to fluctuations in the local shilling over the dollar during the purchase of drugs.