The jagged, ice-capped Rwenzori Mountains stab at the sky above Mpondwe, a bustling border town in western Uganda.
Trucks move slowly and one at a time across a rickety metal bridge above the swirling, muddy Lhubiriha River and into the neighbouring Democratic Republic of Congo where, traders say, profits can be found but fear lurks.
"We have no worries here, but our concern is the security over there," says Henry Bwambale, a 34-year-old business leader in Mpondwe, gesturing to the west.
Traders tell of violent highway robbery and worse on the roads to the Congolese towns of Butembo and Beni, he says.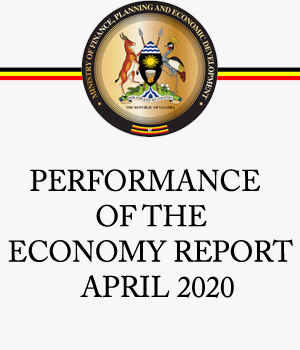 "We have heard of people being killed, hacked to death and homes torched. People are beheaded," he says.
Simon Mufalume, a 52-year-old Ugandan trader, no longer crosses the border himself, preferring to sell to middlemen. "Crossing to Congo to do business is risky," he says.
Recklessness, however, can be richly rewarded.
"Basic items are expensive because we don't have industries," says Wilberforce Kanga, a 59-year-old Congolese businessman from Beni. "The traders who risk, and cross, make huge profits."
Risky business
The Congo-Uganda border region has a tradition of insurrection driven by ethnic divisions, political marginalisation and economic neglect.
But blame for much of the violence in recent years is put on the Allied Democratic Forces (ADF), a Ugandan rebel group of Muslim fighters that evolved from a domestic force in the mid-1990s into a brutally destabilising militia operating in the borderlands around the Rwenzori Mountains.
Fear of attack has led Jude Mwanankambo, a 41-year-old Congolese businessman, to split his life, living in Congo by day and Uganda by night.
"There the security is not guaranteed, armed men come to you at night and demand money," he says one evening in Mpondwe.
"Some gunmen are vicious! If you don't give them money or goods they can kill you so I cross to Uganda in the evening and return the next morning."
To ease his strain Mwanankambo has a wife on each side of the border.
Mpondwe is growing, if not booming.
Multi-storey buildings burst up from the surrounding tin-roofed huts, a paved road has replaced the old dirt one and the government is there, at least in the form of border security and customs and immigration offices.
Stockpiles of goods and busy markets are in stark contrast with the Congolese side of the border where traders do not dally, quickly disappearing into the dense forest.
Militia without a mission
Last week a regional intelligence centre was opened in the nearby Ugandan town of Kasese, manned by security officers from Uganda, Congo, Tanzania and Kenya to address the ADF threat.
Repeated claims of ADF links to other Islamists, such as the Shabaab in Somalia, are made but rarely supported and commonly dismissed by analysts.
But the ADF need not be Islamic terrorists to be a threat.
The group announced its presence with an attack on Mpondwe in November 1996 that left bodies littering the streets.
In the five years that followed researchers estimate at least 1,000 people were killed and 150,000 forced from their homes as the ADF went on an increasingly random rampage, attacking civilians as well as government and military targets.
Former ADF fighter Ramadhan Byarugaba, 57, who lives in Kasese after leaving the group as part of a Ugandan amnesty programme says the group "has lost its mission".
"The government said they wanted to overthrow us in Uganda, but they are killing people in Congo. Why? Is killing innocent people part of their mission?" he asks.
Wave of killings
Its brutal methods are not in question, but whether the ADF is behind all the attacks and criminality is.
The ADF is not the only predatory armed group in the area: Congo's own army, as well as local Mai-Mai militia and remnants of other rebellions including the Rwandan genocidaires are all present — and a threat to civilians.
The Congolese government and the UN mission, Monusco, have blamed a brutal wave of killings that has left at least 700 people dead since October 2014 on the ADF.
But a report last year by the New York-based Congo Research Group questioned this narrative. The author of the report, which implicated government soldiers in some of the killings, was expelled from the country.
And AFP journalists were strongly advised after the bloodbath not to delve too deeply into the Beni area's security matters.
Still, people from the area do not just blame the ADF.
"We have many groups killing people," says Roselyn Kambaare, a 34-year-old mother of five who fled Beni in 2014, after one of the massacres.
But for her, exactly who is doing the killing matters less than stopping it. "We have suffered for long," she says. (AFP)
SOURCE: BY GRACE MASTIKO, EAST AFRICAN