The National Drug Authority (NDA) is soon paying heavily for having made retrospective laws affecting pharmacists in Uganda. This was after Justice Patricia Basaza Wasswa of the High Court Civil Division refused to quash a case in which over 519 Pharmacies in Uganda led by Signa-Cheme Enterprises Ltd want to force NDA refund over Shs. 519 billion n it has been illegally collecting from them as license fees.
NDA lawyer Idah Wadda had raised a preliminary objection asking Justice Basaza to dismiss this case on grounds that it was filed out of the stipulated time (time barred) because NDA is a corporation against whom court cases can only be filed within two years from the time the claimant is aggrieved.  Justice Basaza only agreed in part: "I uphold the preliminary objection in part. I accordingly strike out the pharmacists' claim a raising out of any circulars or guidelines issued or fees/ charges imposed by NDA for the five years between 2008 and 2012 for being time barred. However their claims for the period 2013 and 2014 both inclusive, are however competently before this court."
Signa-Chemie Executive Director Simmons Okello Okidi in his affidavit in support of their suit asserts that the impugned guidelines and fees were issued by the former NDA Executive Gordon Sematiko. "Sematiko exercised power not vested in him when he issued circulars introducing new fees which are not recommended by the NDA act," he said.
After learning of the Pharmacists' case filed on December 31, 2014 NDA Board later rushed and gazetted the guidelines on March 28, 2014 in order to justify the new charges and made them retrospective in order to avoid the case. The Pharmacists through their lawyer Dennis Ssembuya also amended their plaint to expose the illegality and fraud NDA had committed.
Sembuya explained that under the law, NDA is supposed to charge Shs. 150 on import and export licenses but it has been charging Shs. 300,000. "The Act also mandates NDA to charge Shs. 400 for a license to operate a wholesale pharmacy, but it has been charging Shs. 400,000. It is the money they have been collecting beyond what is stipulated in the Act since 2008 to March 2014 that we want them to refund to the pharmacist and other dealers," Sembuya stated.  Okidi says that it is these extra charges that have made drugs very expensive in Uganda unlike its East African neighbors and the rest of the world.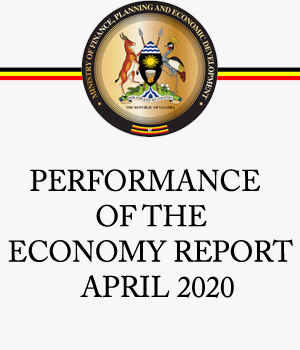 The Judge's ruling on Friday however disregards the period from December from 2008 to 2013 leaving the Pharmacists with around Shs. 60bn out of the Shs. 110bn. After the ruling, Wadda said it was a fair ruling but declined to say anything more because she is not supposed to talk on behalf of NDA.