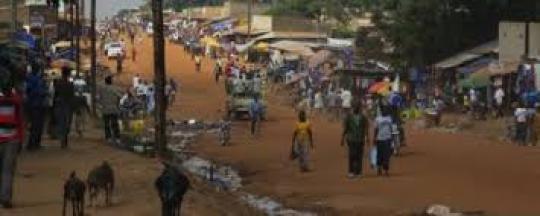 An Episcopal priest was found dead on the outskirts of Yei town along the Juba-Mukaya road in Yei River State on Friday, a religious leader said.
Rev. Simon Kwaje who was working as a priest at the Emmanuel Cathedral was found brutally killed on Friday. The motive behind the incident remains unclear.
Speaking to Radio Tamazuj Sunday, Margret Jamba, Archdeacon of the Episcopal Church in Yei, confirmed the incident and urged the state government to investigate the killing of the religious leader and take the perpetrator to court.
"Your Excellency the Governor, as I speak to you now, I want to inform you that I am heartbroken because of the brutal killing of my hard working church member," she said.
"We need investigations into this case. We are just poor people and we don't know why the army has started targeting preachers. If we want the dialogue, reconciliation and forgiveness to yield fruits, then let the bad things like the continuous killings of innocent civilians stop, "she stressed.
The incident took place on the national day of prayers which was called for by President Salva Kiir.