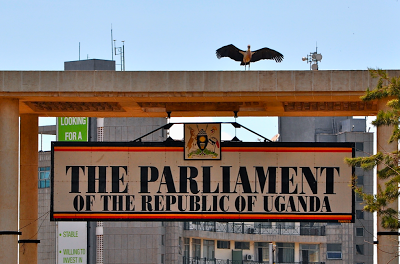 Parliament on, Wednesday 15thMarch, 2017, resolved to investigate allegations of tax evasion in the steel sector in Uganda.
This followed a Motion presented by Hon. Gaster Mugoya (Bukooli North) calling for an investigation into the chronic and systematic tax evasion prevailing in the sector, that is being perpetuated in a number of ways.
"Some steel companies have resorted to evading taxes through non-invoicing of local sales and of export sales; partial invoicing; misclassification and under declaration of imported steel products in order to evade tax; under declaration of PAYE; and invisible financial transactions," Mugoya said.
He further added that it was the duty of Parliament to exercise its oversight role and examine gross abuse in tax collection that was prevailing in the steel sector.
Hon. Moses Balyeku (Jinja West Municipality) said however that it is not Parliament's  mandate to investigate tax evasion. He explained to the house that this was the responsibility of the Uganda Revenue Authority, and that the organisation should be empowered to do its work. 'The President wrote a letter to URA to work with the Ministry of Finance and Trade to curb tax evasion,' Balyeku said.

Henry Musasizi (Rubanda East) said that tax evasion is a criminal act and needs to be well examined to ensure that there is no chance left for similar situations to reoccur.
"We need to engage with all agencies charged with the obligation and ensure that tax policies are adhered to by all companies. If we have identified companies that are evading taxes, let's engage with URA about them," Musasizi said.
He added that as Parliament, they should come up with policies to protect local manufacturers. "Foreign manufacturers with locally based companies usually import already processed steel as a raw material and repackage it," he added.
Hon. Stephen Mukitale (Buliisa County) seconded the Motion saying that it was necessary to put an end to the growing vice.
"Let us amend and widen the scope of investigation to the tax policy. Our local manufacturers in other sectors as well are being out-competed by foreign manufacturers with tax holidays. The Government should do its part to support the local manufacturers and curb tax evasion," Mukitale said.
The Deputy Speaker, Right Hon. Jacob Oulanyah, said he would communicate which Committee would handle the investigation in due course.