Members of Parliament have pledged to use their mandate to support the Ministry of Health in fighting the prevalence of Sickle Cell Anaemia in the country.
They have also urged the Ministry of Health to always make provisions in its budgetary framework addressed towards curbing Sickle Cell Anaemia. This followed a Ministerial Statement presented by the Minster of Health, Hon. Dr. Jane Aceng (Ex-Officio) on the burden of sickle cell disease in Uganda on Thursday 16thMarch, 2017.
Hon. Raphael Magyezi (Igara West) asked for a detailed breakdown of the impact of this disease at district levels, and on how MPs can be more helpful towards curbing the disease. "What have you prepared in the budget to support interventions to curb the disease through procuring the relevant equipment? We want to see these proposals so that we can support them," Magyezi said.
Hon. Alex Ruhunda (Fort Portal Minicpality) added thatthere is a need to see funds allocated towards the treatment of the Sickle Cell Anaemia and avoid leaving the country's obligation to donors and NGOs. "Let's take the mantle", he said.
Hon. Tony Ayoo (Kwania County) said that there was no screening equipment and other related machinery. "Why don't you request for funds to avail the equipment to screen sickle cells in regional hospitals so that children are screened at birth and necessary steps are taken?" Ayoo asked.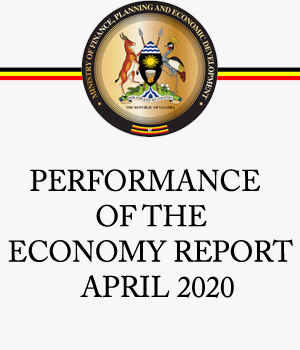 Hon. Abdulatif Ssebaggala (Kawempe Division North) also encouraged the Ministry of Health to use cultural and religious institutions in as far as creating awareness about sickle cells is concerned.
"Religious and cultural leaders are very instrumental in teaching people about the disease, how its spread and how it can be controlled. Religious leaders can talk about in their sermons as well as when providing marital counselling to couples intending to get married," Ssebagala said.
Hon. Dr. Michael Bukenya (Bukuya County)further urged fellow MPs to support the Minister of Health in allocating funds to her Ministry to purchase drugs that be availed to the sicklers because they are the expensive.
"Let the Ministry of finance prioritise funding to projects of the Ministry of Health. Most of our people cannot afford the medication for sickle cells," Bukenya said.
Dr. Aceng responded saying that they had received support and were working together with international organisations like World Health Organisation to implement a national Sickle Cell Disease Control Programme.
"The Ministry has embarked on a programme that involves Sickle Cell screening of new born babies and children below two years in high prevalence districts. We set up a National Sickle Cell reference laboratory with the capacity to run 8,000 samples," Dr. Aceng said.
Dr. Aceng said that 20 Sickle Cell clinics had been set up in the high burden districts. She requested support in form of funding to provide Intravenous Urea Treatment for sickle cells in health facilities across the country.
"The Ministry is collaborating with Sickle Cell based NGOs to conduct awareness about the disease and is working religious and cultural leaders. We requested the Kabaka of Buganda to provide support to which he accepted to use Sickle Cell Anaemia treatment drives as a theme in the Kabaka Birthday Run for the next three years," she said.