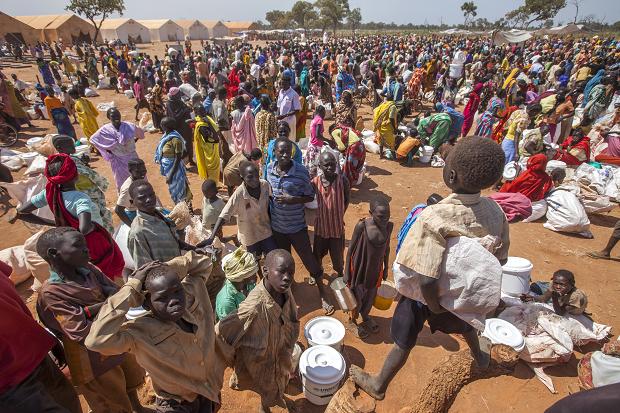 The United Nations High Commissioner for Refugees (UNHRC), said the number of South Sudanese fleeing their homes is "alarming", adding that about 1.6 million people have either been displaced or fled to neighbouring countries over the past eight months.
"A famine produced by the vicious combination of fighting and drought is now driving the world's fastest growing refugee crisis," the spokesperson for the UNHCR office, Babar Baloch, said in a statement on Friday.
Baloch further said the rate of new displacement was alarming, representing an impossible burden on a region that is significantly poorer and which was fast running short of resources to cope.
He pointed out that refugees from South Sudan are fleeing to the neighbouring countries and that the majority of them crossed to Uganda where new arrivals increased from 2,000 per day to 6,000 per day in February, and currently average more than 2,800 people per day.
The UN agency renewed its calls for support, saying aid assistance for South Sudan refugees is only eight per cent funded at 781.8 million dollars.

"The situation in Uganda is a first and major test of the commitments made at the Summit for Refugees and Migrants last September, said Baloch.
The head of the UN mission in South Sudan (UNMISS), David Shearer, said during a meeting of the African Union Peace and Security Council on South Sudan on Friday, that the security situation in the country was worsening.
RADIO TAMAZUJ