The Government has failed to fulfill many of the pledges it makes to the different sectors and regions in the country.
The Government Assurances and Implementation Committee led by its Chairperson, Hon. Latif Ssebaggala Sengendo, (MP Kawempe North) made this revelation while on a field visit to Nakeseke District on, Wednesday, 22nd March 2017.
The Committee was following up on the president's pledge for renovation of Nakaseke Hospital, establishment of a tomato processing factory and reconstruction of Nakulamudde Primary School. The other pledge is for provision of an ambulance to Semuto Health Centre IV.
The Committee discovered that nothing had been done on these projects following the pledges made between 2003 and 2013.
The Deputy Head Teacher Nakulamudde Primary School, Moses Nkeera, informed the Committee that most parents in the area got their children out of the school fearing that the classroom block might collapse like it happened with the school kitchen recently.
Nkeera added that majority of the teachers who are appointed to the school are either ghost teachers or don't appear at all. He advised that more teachers be posted to the school.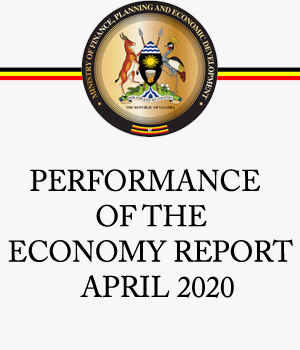 Hon. Ssebaggala however expressed dissatisfaction with the school administration for not taking effort to maintain some of the school structures.
"Leaving an anthill to grow in a classroom is total negligence on the side of the school management; you cannot wait for government assistance to do away with this mess." Ssebaggala said. "Are you also waiting for the President to help remove it?"
At Semutto Health Centre IV, the Committee discovered that the facility has never received the ambulance that was pledged by the President 14 years ago.
The area Member of Parliament, Hon. Luttamaguzi Semakula, tasked Dr. Bernard Kaketto, the in-charge of the health centre to comment on allegations of his absenteeism.
When asked about theatre operations, the doctor said the theatre was not fully operational. "Patients are not taken there because there is no blood bank at the facility. There are power shortages yet we don't have a standby generator," Dr. Kaketto said.
The Committee however, noted that renovation of Nakaseke Hospital had been done. The hospital administrator, Dr. Ntumwa Matovu, told the Committee that work on the hospital was completed at a cost of US$ 580million.
"The hospital has a number of new buildings such as the new OPD block, kitchen, solar water pumps, a placenta unit, new walkways and a new ambulance," he said.
The Committee also established that work on the tomato processing factory had failed to take off.
The Government Assurance and Implementation Committee looks at he pledges that were made by the President, the Prime Minister or any another Government officer. It inspects what has been done, how it has been done and what has been misused and challenges encountered in the projects during implementation.