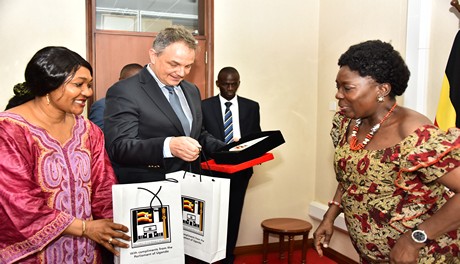 The Speaker of Parliament, Rt. Hon. Rebecca Kadaga has pledged  to work with the new Country Representative of the United Nations Population Fund (UNFPA) to Uganda, Alain Sibenaler to combat female genital mutilation.
Sibenaler was Monday, 27th March 2017, paying a courtesy call to the Speaker of Parliament, at Parliament. He said that he chose to come to Uganda because he admired the country for its fight against maternal death, fostering youth development and the protection of human rights among others.
"In Sri Lanka where I was previously stationed, they had attained an almost perfect state of maternal and reproductive health and observation of human rights especially women's rights," Sibenaler said, adding that, "I want to apply the exposure I have gained from Sri Lanka to improve on those sectors in Uganda with the help of Parliament and other key players in the government."
The Speaker promised to support all programmes championed by UNFPA especially those centered around women's rights.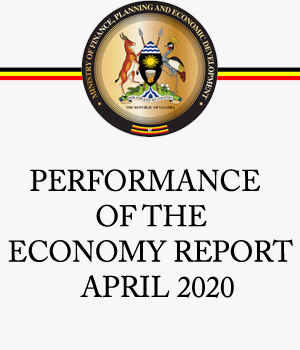 "I am pleased to note that UNFPA supported us on our Campaign against Female Genital Mutilation (FGM), maternal health and others. The Campaign against FGM has been successful in the districts of Kapchorwa and Kween. However, we still need your help in Amudat and Bukwo where the practice still lingers," Kadaga said.
Sibenaler added that UNFPA had a plan to launch an awareness campaign against FGM in Uganda over which he requested the Speaker to officiate.
"We have an annual programme where experts and people affected by FGM from different countries meet to discuss ways on how to fight and deal with the after effects of FGM and early childhood marriages. We plan to bring it to Uganda at the beginning of April," Sibenaler said.