Two senior officials in the Ministry of Finance, Planning and Economic Development, were yesterday arrested by Police on charges of soliciting for bribes from Chinese Investors.
Head of Aid, Charles Ogol and a senior economist Godfrey Turyamuhika, a were arrested by the Police's Flying Squad Unit at the Ministry headquarters in Kampala.
A source in the ministry has revealed that their arrest came after the Chinise investors tipped off police. It is reported that at the time of arrest, the two were found with about USD30.000 dollars they had solicited from the investors, for them to be helped with a certificate of no objection for them to carry on with establishing investments in Uganda.
It is said that, police had been monitoring the two government officials for about two weeks worked with the investors to poach the two corrupt officials.
It is said that the investors had given police serialized dollars that they had photocopied; the investors went ahead and presented the same notes to the ministry officials. Police then camped at the ministry and swung into action immediately the investors left one of the suspects' office.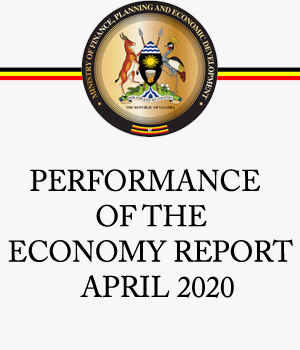 Meanwhile, President Museveni has thanked the police for the well done arrest of the two officials. It is said that after the arrest, the Inspector General of Police Gen. Kale Kayihura had informed the president about the development.
"I have been briefed by the police about the arrest of two senior officials of the Ministry of Finance who were taking bribes from investors.  I commend the security agencies for acting swiftly. This is Kisanja Hakuna Mchezo and public servants who are in the business of taking bribes have been put on notice. They'll be handled harshly under the law. These two officials will be charged soon since they were caught red-handed", Museveni said in press Statement.