FUFA to organize a testimonial match for Massa

FUFA will help him develop a career of his choice in football which could be administration, management, technical or media.
Moments after Uganda Cranes historic captain Geofrey Massa handed over the official retirement letter to the FUFA President, Eng. Moses Magogo, he held an exclusive interview with the Federation communication department.
In the interview, Massa pays glowing tribute to his family, current FUFA administration, Uganda Cranes active and retired players, clubs he served with passion, fans, coaches and the media fraternity.
How and when did you come up with the decision to retire?
First of all, I thank everyone who has been with me in my career. I am proud to be retiring having guided the Uganda Cranes to the Africa Cup of Nations. It was difficult decision that I made after consulting with so many people including my family members. After AFCON 2017 finals in Gabon, I have always been thinking of it until when I finally made the decision.
In what state do you leave the national team players?
I am glad that majority of the current players are young and have played at the AFCON finals. This experience alone helped them to mature, make bold decisions and they are a strong team.

The Uganda Cranes is a well bonded team and I have the belief they will perform better starting with the 2018 World Cup qualifiers coming in June 2017.
I will keep with the team at all times during training sessions and matches.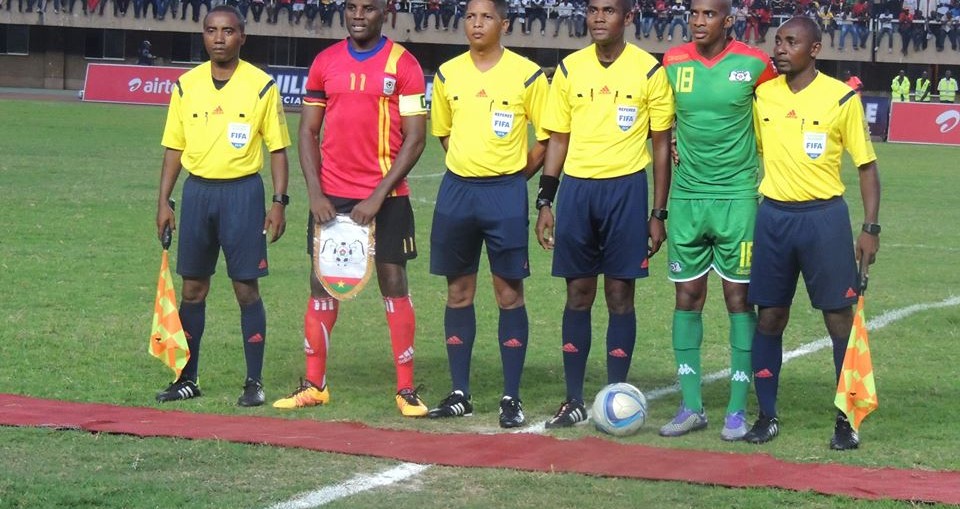 What are the highest moments of your career?
As a teenager, I fulfilled my childhood dream after making my debut against Ghana on September 4th, 2005.
I feel very fortunate in that my career thereafter took me on a journey I could only have dreamed of.
Although I experienced a couple of low moments during my time with the Cranes, I feel very lucky to have experienced so many wonderful highlights over the course of my international football career.
I am proud to have played over 80 games for the Cranes, scored over 30 goals for the team but most important of all, to have captained the team to its first ever Africa Nations Cup appearance since 1978.
I will always look back with great pride at every time I represented my country from the LG Cup, through the CECAFA Challenge Cup tournaments, international friendly matches and several Nations / World Cup Qualifiers.
What is your say about the coaches in your career?
I wish to acknowledge all the coaches who have worked with me. They have been like parents in my life. Muhammed Abbas, Laszlo Csaba, Bobby Williamson and Micho Sredojevic, the coaches at the national team in my time have all been supportive and offered me the plat form to exploit my full potential.
Also, other officials as Moses Basena, Fred Kajoba, Chrispus Muyinda and many others have been supportive.
It is believed that your relationship with FUFA and the FUFA President Eng. Moses Magogo delivered the Uganda Cranes to the promised land after 39 years, what was so special?
The FUFA President Eng. Moses Magogo has been a wonderful person to work with throughout my career moreso as team captain.
We have been dealing with an individual who played football, who understood the players and this helped to create a special bond for the team.
I will be happy for whatever the FUFA President did for me personally and a team as whole.
The experience of representing my country at the 2017 Nations Cup finals in Gabon was truly memorable, while the feeling after winning three CECAFA Challenge Cup titles and becoming the all-time Nations / World Cup qualifying top scorer with 14 goals, was quite satisfying.
A word to the fans:
One of the reasons I had delayed to come up with the decision was the plea from the fans to stay on.
Some fans loved and craved for me to stay on, others would get annoyed with an unfortunate result.
These are all our people and football needs them all. I will miss the fans in the stadium and special respect for them.
What is next?
I will continue supporting the Uganda Cranes at all times.
I have had an incredible career and I am thankful for each and every moment for my time with the Uganda Cranes.
Personally, I will continue playing club football.