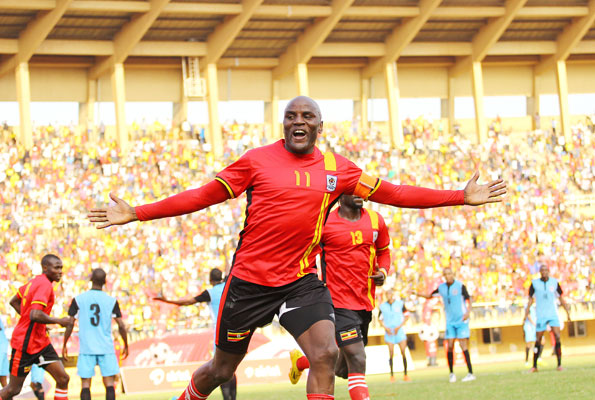 Historic Uganda Cranes captain Geofrey Massa gracefully retires
Federation of Uganda Football Associations (FUFA) has acknowledged receipt of the official letter from the historic Uganda Cranes' captain, Geofrey Massa.
'Massa handed the letter to the FUFA President, Eng. Moses Magogo on Wednesday. FUFA highly values the service Massa has offered for the national team over the years and will officially organize a testimonial match for him at a venue and date yet to be confirmed' said FUFA Communications Manager Ahmed Hussein
FUFA will also help him develop a career of his choice in football which could be administration, management, technical or media.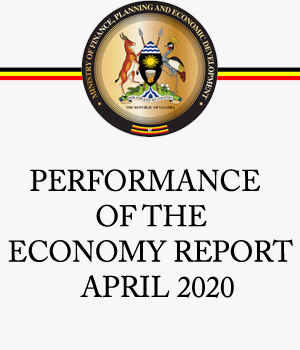 'He was a great servant. He was such a highly respected player in Uganda Cranes' FUFA President, Eng. Moses Magogo said of him.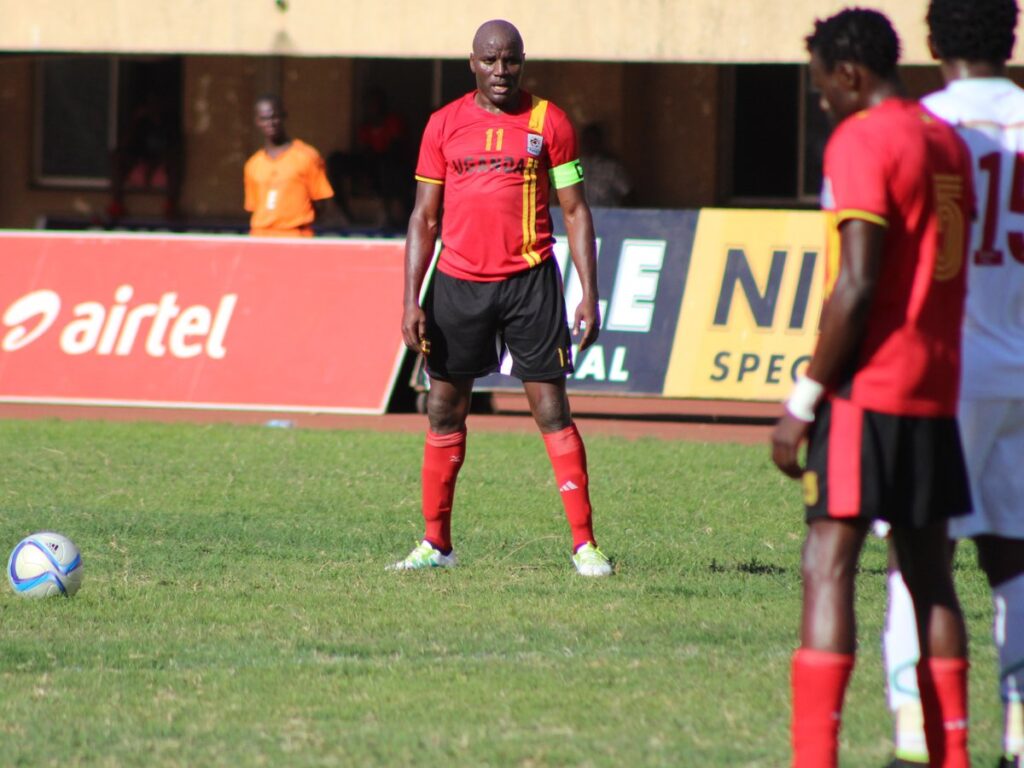 The letter reads in full:
27th March 2017
Retirement from the national football team (Cranes):
It is with immense pride that I announce my retirement from the national football team after representing the country for 12 years.
I have had an incredible career and I am thankful for each and every moment for my time with the Uganda Cranes.
As a teenager, I fulfilled my childhood dream after making my debut against Ghana on September 4th, 2005.
I feel very fortunate in that my career thereafter took me on a journey I could only have dreamed of.
Although I experienced a couple of low moments during my time with the Cranes, I feel very lucky to have experienced so many wonderful highlights over the course of my international football career.
I am proud to have played over 80 games for the Cranes, scored over 30 goals for the team but most important of all, to have captained the team to its first ever Africa Nations Cup appearance since 1978.
I will always look back with great pride at every time I represented my country from the LG Cup, through the CECAFA Challenge Cup tournaments, international friendly matches and several Nations / World Cup Qualifiers.
The experience of representing my country at the 2017 Nations Cup finals in Gabon was truly memorable, while the feeling after winning three CECAFA Challenge Cup titles and becoming the all-time Nations / World Cup qualifying top scorer with 14 goals, was quite satisfying.
I feel very fortunate to have had the career I have had with the Cranes, but one that would not have been entirely possible without the support of so many people.
Firstly and foremost, I would like to thank my parents, my beautiful wife and three children for all the support and guidance they offered me over the years.
Secondly, I would want to thank coaches Muhammed Abbas, Laszlo Csaba, Bobby Williamson and Micho Sredojevic, who believed in me and offered me the platform to reach my full potential.
I would also like to thank former FUFA President Lawrence Mulindwa, current President Eng. Moses Magogo and coach Asuman Lubowa for the huge role they played in guiding me throughout my career.
When I look back over the years, I feel fortunate to have played alongside some outstanding players (past and present).
I would want to particularly thank the former Uganda captains Ibrahim Sekagya and David Obua for helping me develop into the player I became.
For my current Cranes teammates, thank you for accepting me as your leader.
I would also like to say a special thank you to the fans – those that supported and motivated me and even those that didn't believe in me.
You all motivated me to improve every other year.
I intend to continue with my football playing career at club level.
I wish the national football team all the best in future.
I will always remain close to the team in any other capacity because football is my life.
For God and My Country
Yours in Sports,
Uganda Cranes Captain, Geofrey Massa
C.C FUFA President
C.C FUFA CEO
C.C FUFA Communications Department
C.C National Football Team Head Coach