President Paul Kagame has said that relations and engagement between Africa and the United States ought to shift from aid and humanitarian basis to mutually beneficial partnerships in aspects such as business, strategic development and security.
President Kagame made the case on the need to shift engagement approaches while speaking at the Atlantic Council Roundtable in Washington, U.S yesterday.
The Atlantic Council is a think tank that encourages constructive leadership, engagement and discussions in the field of international affairs engaging leaders from both sides of the Atlantic.
The platform's deliberations are often around navigating the economic and political changes defining the twenty-first century.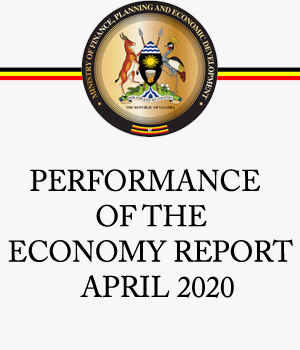 Making a case for improved engagement terms, President Kagame said that the African continent had registered growth in recent years and was keen on maintaining development trends by engaging partners on mutually beneficial terms.
He observed that for decades, the United States and other partners have adopted a one-size-fits-all approach when dealing with the continent which ought to change.
"For decades, the United States has adopted a monolithic approach to dealing with Africa. It's time for fresh-thinking on how to approach Africa and the assumptions that underlie this thinking, no matter the administration. It is really an opportunity to shape relationships with U.S and other partners in regards to Africa's priorities," he said.
Among the reasons for the calls for the changes is the strong economic growth across Africa, better governance, business friendly reforms, integration and growing intra-Africa trade.
This, he said had brought forth business opportunities.
"Economic growth continues to be strong, increasingly driven by better governance, improved well-being and business-friendly reforms. Regional integration and increasing intra-African trade and investment bring new opportunities,"
"Africa is looking to future growth shaped by favorable demographics, technological innovations and increasing urbanization," he added.
In 2016, Sub-Saharan Africa economic growth was placed at 1.6 per cent at par with advanced economies while some African countries outperformed developed nations. Rwanda for instance grew by 5.9 per cent.
Among the reasons to change the engagement approach is that the continent is now in position to deal with some of its 'internal' affairs such as political instability.
Giving an example of the Economic Community Of West African States (ECOWAS) handling of the Gambian crisis early this year, he said are success cases that do not receive as much attention beyond Africa.
"There are examples of success that perhaps do not receive as much attention as our problems. For instance, the commendable handling of the Gambian crisis by ECOWAS leaders," he said.
African Union reforms
The African continent has already began to lay ground for financial independence for institutions such as the African Union to make them more relevant and effect in dealing with the continent's issues.
"The recently adopted resolutions for institutional reforms, aim to make the African Union financially sustainable independent, as well as more relevant and effective," Kagame said.
Global uncertainty
The change political dynamics in United States and a section of Europe which have caused global uncertainty, Kagame said probably bear a silver lining for the continent and present an opportunity to shape the continent's relations with partners based on Africa's priorities and ambitions.
"In particular, this engagement needs to shift from aid and humanitarian focus, to building productive partnerships, especially in business, strategic development and security," the president noted.
The change, Kagame said, also ought to be reflected in Africa's expectations and mindsets from charity to mutual benefit when dealing with partners.
"We in African need to shift from expectation of largesse from every incoming administration, to a mind-set of what Africa and the United States can do together, that is of mutual benefit," he said.
The revised approach in dealing with developing countries also featured recently in remarks by the World Bank Group President Dr. Jim Yung Kim who was in Rwanda last week.
Dr. Kim said that private sector investment is a sure way to build resilience and maintain growth as opposed to reliance on international assistance and development aid.
Founded in 1961, the Atlantic Council provides a forum for Heads of State, military leaders, and other international leaders to discuss how to navigate the economic and political changes defining the twenty-first century.
SOURCE: NEW TIMES