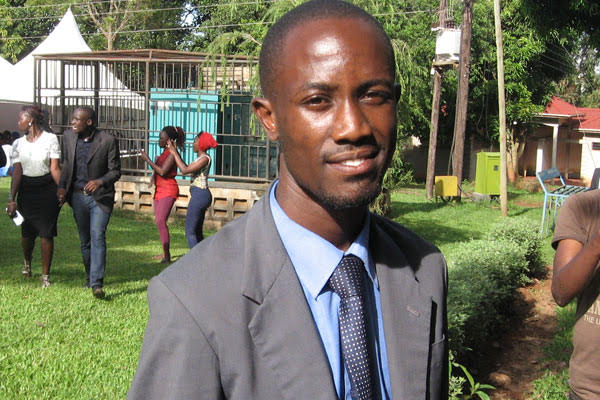 Court has directed Nkumba University to pay Shs5m to former guild President Henry Byansi who was irregularly impeached from office.
In her ruling delivered on Thursday, Justice Henreta Walayo of the High Court Civil Division noted that Byansi's right to a fair hearing were violated when he was not informed of his impeachment session.
"The applicant (Byansi) has proved that he was denied the right to be heard by failure to notify him of the date of the parliamentary session and secondly by the irregular reference to 'vote of no competence' as an item on the agenda. As a result of these irregularities, the guild parliament acted with procedural impropriety and therefore the applicant was removed from office without observing due process," Justice Walayo ruled.
The judge noted that Byansi was notified that the meeting to impeach him was supposed to take place on October 26, 2016 but the meeting did not take place. Byansi only learnt of his impeachment on February 15, 2017 after he had been impeached on February 10th.
"It seems that parliamentary removal was the preferred procedure. That being the case, the fact that the applicant had earlier indicated his willingness to participate in the proceedings to remove him but did not participate on February 10, 2017 raises question whether he was formally notified of the February 10th sitting of Parliament and its purpose. This was important because the earlier communication for a sitting of October 26, 2016 did not take place," she observed.

The judge noted that the guild speaker Arekaho Allan failed to prove that he had served Byansi with the notice. Apart from asking Nkumba to compensate Byansi with Shs5m the judge quashed the decision to impeach him and ordered the University to pay costs he incurred while pursuing this suit. Byansi was accused of stealing Shs13m Guild fund and was arrested by the police.