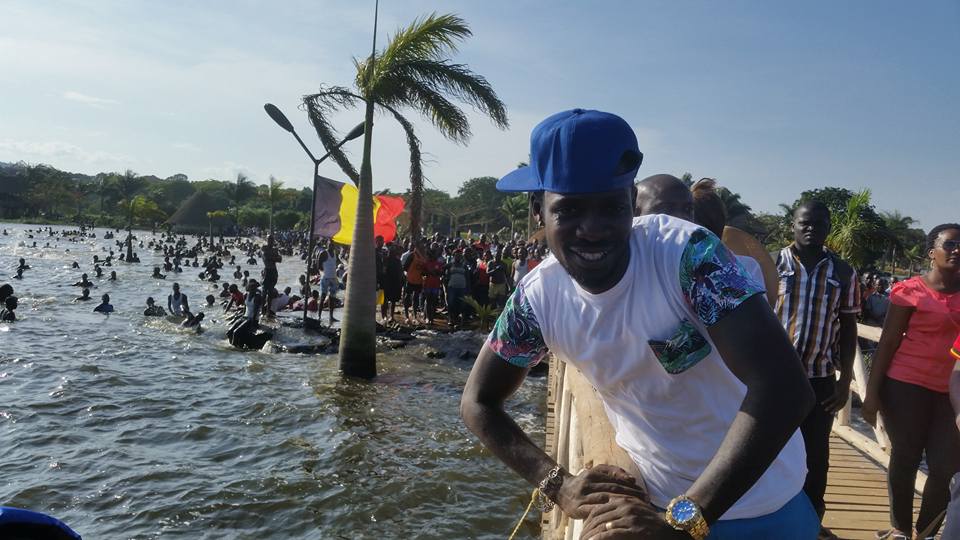 Yesterday, the Buganda Land Board officials showed ghetto president Bobi wine also known as Robert Sentamu Kyagulanyi a deaf ear when it demolished a portion of his one love beach land as he looked on.
The incident that happened under tight police supervision spearheaded by the area Police commander, Assistant Superintendent of Police (ASP) John Garvin.
Bobi Wine is being accused of encroaching on land which he is aware doesn't belong to him.
However Bobi wine miserably said what happened is a pity considering the amount he has invested in that land for the past five years.
"I'm out of words and I have chosen to keep quiet, I don't know how I wronged them. I have no plans. My situation is like when your dad breaks your arm and you cannot report them to police. I'm hurt but I leave it to God." Bobi Wine said.