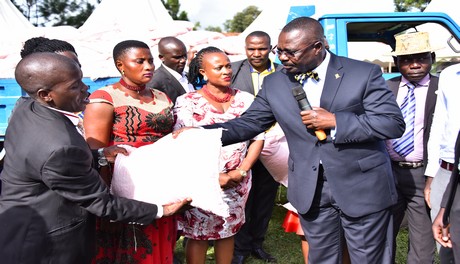 The Deputy Speaker of Parliament, Rt. Hon Jacob Oulanyah has encouraged the youth in Masaka district to seize the opportunity of existing government projects to make money and improve their welfare.
Rt. Hon Oulanyah made these remarks at a function to distribute seeds to the youth in Masaka District by Hon Sarah Babirye (Youth, Central).
"I am here to talk you about life. Your life is in your hands; you must take charge of it," he said.
He told the youth in Masaka that it is important for them to establish and map out their purpose in life.
"If you discover your purpose then your journey through life will become a better one and life will become easier" he said.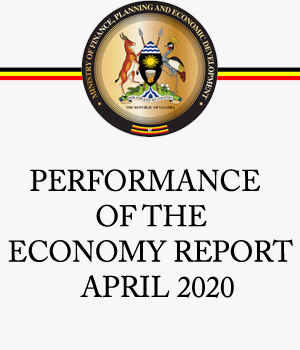 Oulanyah told the youth that the government of Uganda has many programmes that the youth can take opportunity of to make their lives better.
"There are several youth programmes but if you have not discovered your purpose in life, these opportunities will pass you like the wind", he said.
The Deputy Speaker also encouraged them to stand for something in their lives saying that if the youth are not focused they will end up being used. "Those who stand for nothing fall for anything. As for young people you must stand for something in your life", he said
Rt. Hon Oulanyah gave examples of his life and how it was purpose driven for him to attain what he had and become the Deputy Speaker of Parliament.
"I stood for the Guild in Makerere University but I ended up falling out of the race to support Norbert Mao. I ended up becoming the Guild Speaker", he said.
Oulanyah said that money given to the youth should be taken as a seed, which should be invested in order to multiply.
"When government gives you money and you spend it that means you have eaten the seed and you should be buried with it", he said.
He cautioned the youth not to share money given to them by the government amongst themselves because they would be cheating.
"If the youth invest their money appropriately, it will grow and will make their lives better", he said