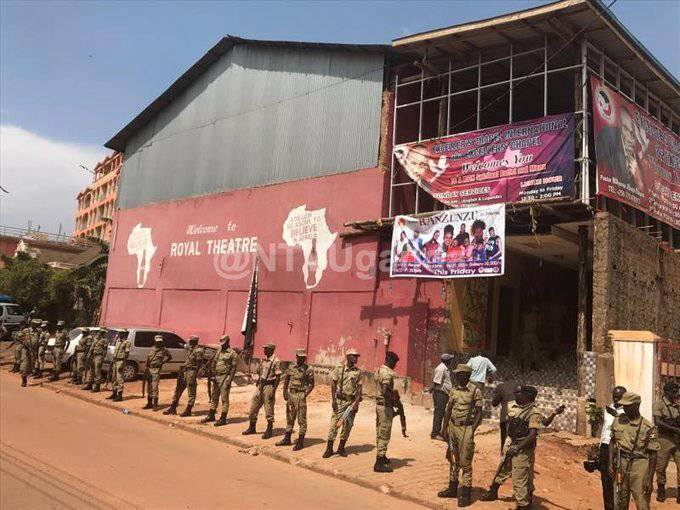 Police has this morning sealed off premises housing Royal Theatre located at Plot 10 Berkley Road in Old Kampala, a home of performing arts run by the Rubaga South Member of Parliament Kato Lubwama.
Kato had accumulated rent arrears covering a period of over five years and ignored an order by Mengo magistrates' court to vacate the building. The order was based on a complaint lodged by the property owner Hajji Twaha Gwaivu.
According to Gwaivu, Kato Lubwama started renting the building in 2008 at a cost of three million Shillings per month. He however started defaulting in 2011.
After failing to heed to the court order, Muse Musimbi, the deputy registrar at the Execution and Bailiffs division of High Court ordered for a forceful eviction before April 14.
"You are directed to put the said Hajji Twaha Gwaivu in possession of the property and… authorized to remove any person bound by the decree, who may refuse to vacate the property," the eviction order issued on March 14 reads.

Today, a team of bailiffs led by Johnson Obbo together with police were seen commanding a team that evicted Kato Lubwama from the building. Red theatre chairs and other properties were seen strewn all over the place as bailiffs aided hajji Gwaivu to repossesses the building. The sound of silence took over the theatre building moments later.