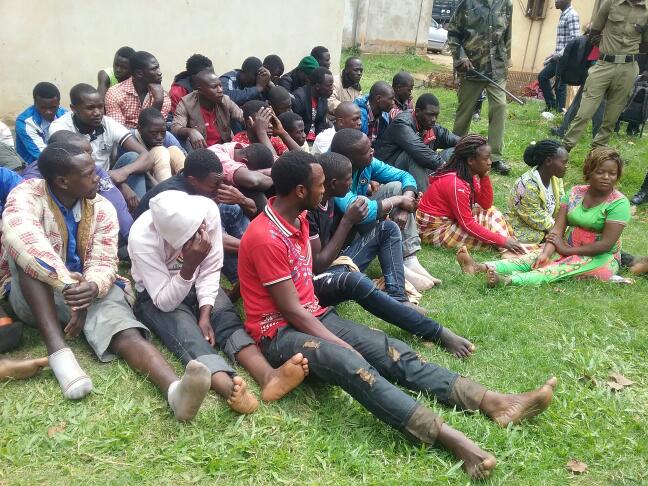 Ahead of the Easter Season an intelligence led operation was last night carried out within the areas of Kabale municipality during the hours of 1:00 am – 4:00 am.
The crackdown had 44 suspected criminals arrested with some appearing on the wanted list.
According to police, these crackdown is still on until the Easter season is done and is intended to reduce the high rate of crimes within the area.