The minister of finance planning and economic development Hon. Matia Kasaija has decried unfortunate bribery and corruption tendencies in the country.
Speaking while commissioning the Uganda Debt Network debate at hotel Africana kagera Hall on Tuesday 11th April, he clarified the fact that ministers are public servants and therefore don't need to be bribed in order to serve the people.
"We are Public servants, we ministers are shepherds, why do you bribe us, if you are really qualified use the right way not through bribe" said Kasaija.
He added that the corruption blame is shared by both the one giving and the other taking the bribe there Ugandans should desist from this inimical habit.
The Finance Minister also argued the public to be patient with government policies because they are slow but eventually they are actualized.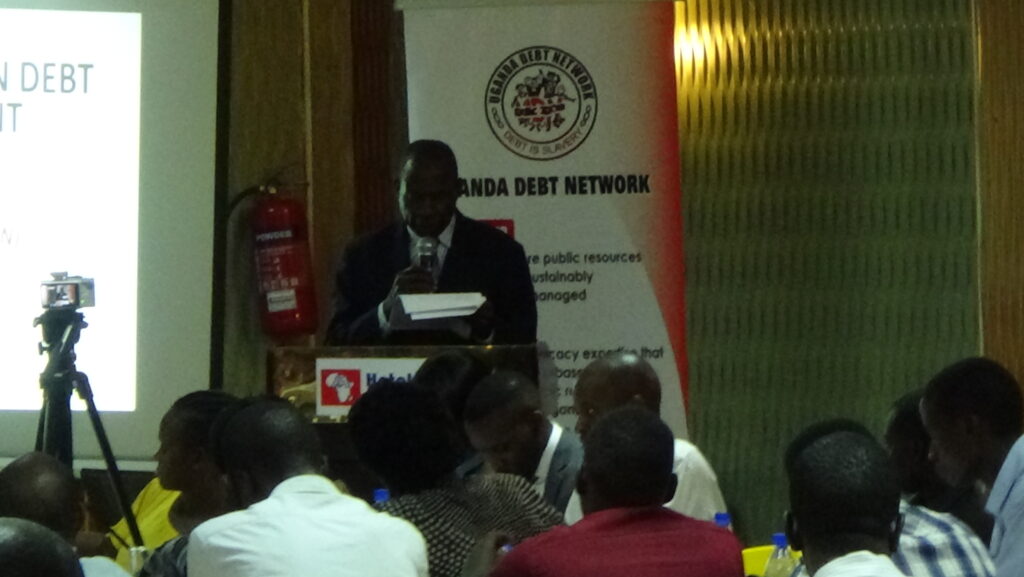 I have never earned a billion shilling in the government yet this is my third time being a minister, where do those youth get all the money to construct houses worth billion says Kasaija adding that I am not a poor man I have some few assets but I would have been much richer if Amin and the wars that befell Uganda never happened.
While commenting about debts and borrowing of the government, he noted that everyone borrows quoting his early experience in 1969 when he had just left University and joined Shell oil Company. '' despite being a rich oil company, Shell used to borrow both locally and internationally.
Kasaija adds ''the issue of concern should be How much are we borrowing, and what does the borrowed money do''
I usually advise my fellow public servants that let us be patient, if we work hard and expand the growth and development rates, the issue of salary increment will also be considered.
About 14% which is 2 trillion will be used to service the Domestic budget of the next financial year yet our total public debt is about 38%.