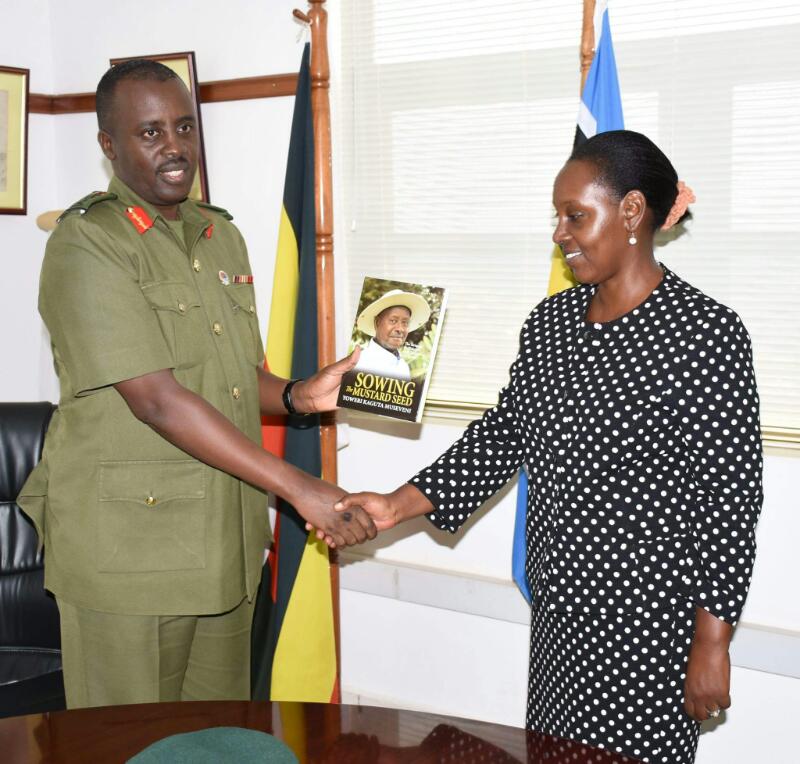 State House on Tuesday 11 April, 2017 donated copies of a book titled "Sowing the Mustard Seed", written by H.E The President of Uganda Yoweri Kaguta Museveni to Ministry of Defence and Veteran Affairs/UPDF.
The UPDF CDF, Gen David Muhoozi received the books on behalf of MoDVA/UPDF from the Senior Presidential Advisor/Library Affairs Ms. Alice Muhoozi at Ministry of Defence Headquarters Mbuya.
They are to be distributed to Schools as part of the drive to enhance officers' understanding of the struggle and democracy in Uganda.