By Hussein Musisi
Uganda Debt network (UDN) yesterday held a debt symposium debate about development aid, lessons for Uganda's eternal debate performance held at hotel Africana's Kagera Hall in Kampala.
The debate was moderated by NTV's Joel Senyonyi while guest of honour was Hon Matia kasaija the Minister for finance planning and economic development.
Julius kapwepwe the programmes director Uganda Debt network issued the presentation of the study where he expressed the poor performance of the of the 96 loan agreements signed by Uganda worth 8.8 billion yet each sent makes a loss of negative 3.6 on average.
Dr. Ezra Suruma the Board chairperson UDN said " the rate of debt growth is worrying due to the continuous increment, it is about 20 billion us dollars, we might be going back 30 years ago which is not good for us all''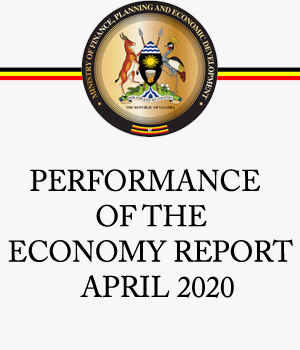 Mr Suruma adds that ''when I become the minister for Finance, the dependence on foreign debts was 44%, which we reduced but when I left it increase again, I was always accused of being too slow simply because I used to read which was contrary to some ministers and permanent secretaries who used to bring reports which they either never read or understood properly, this forced me to throw those reports back to them.
The performance of the shilling greatly affects us, as it depreciates we have to provide more money in the budget to pay for the loans.
In a related mention Dr Adam Mugume the director of research bank of Uganda, says, the payment in dollars over external debts affects the debt servicing while borrowing at commercial rates means payments should be made within one to two years.
Mr Adam adds, '' for you to pay back the debt, then you have to put the money in the activity that will help you to pay back''
Can we use the loans to generate high returns with low taxes, let us incorporate production in all sectors, unless we can generate growth, we should stop borrowing.
Defaulting or requesting for debt forgiveness may seem as the only resort like Argentina and Mexico
On a sad note Dr fred Muhumuza a development economist says ''Uganda may soon develop a junk economy status just like south Africa, this followed the change of finance minister in South Africa by the President Jacob Zuma and the conditions that occurred before in the events that follow.
Mr Muhummuza adds that's No investor will come to your country simply because you have good road, but rather aggregate demand attracts buyers in a much more political stable atmosphere among other factors.
When I was still serving in the ministry of finance, the then minister dr Suruma asked for my advice over the approval of a 77 billion dollar loan meant for Uganda capacity building yet only 15 million dollars could be accounted for. We refused to approve the 77 billion but accepted the 15 billion plus the 7 billion meant for construction of a capacity institute making it 22 billion which we approved since the extra 60 billion was not appropriated.
However the makerere University chancellor professor suruma on a slight note appreciated the value of borrowed funds toward infrastructural development like road construction among others benefits.