Members of Parliament have asked the National Environment Management Authority (NEMA) to speak out on any funding limitations and any other forces from within the government that may be hindering their activities.
The legislators on the Parliamentary Committee of Natural Resources were reacting to a report presented by the NEMA Management during a meeting on Wednesday 12th April, 2017, at Parliament . The team was led by the Minister of State for Environment, Hon. Mary Goretti Kitutu.
The Executive Director of NEMA, Dr. Tom Okurut had noted, in the report, that many of NEMA's activities were limited by funding and that its efforts to implement its mandate were being undermined.
"The pressure on environment and natural resources is increasing at an alarming rate, coupled with climate change. This poses a threat to our wellbeing which calls for more investment in this sector to avert bad situations in the future," Okurut said, adding that, "However, the Authority suffers chronic under funding and low investment in the sector, yet there are high expectations of NEMA from the public."
Hon. Alex Byarugaba (Isingiro South) said that there were definitely challenges being encountered by NEMA in executing some of its mandates.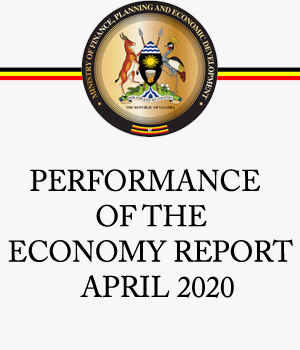 "For example; what happened to the ban of polythene bags? We had started seeing less of them but after some time we are seeing them again. There was a law passed to prohibit polythene bags but people have totally ignored it; what is NEMA doing? Are you being gagged?" Byarugaba noted.
Hon. Brigadier Innocent Oula (UPDF) said that there was something going on behind the walls that NEMA management was not saying. "It seems to me that the Executive Director and his team have their hands tied; please come out and tell us so that we can help;  the Minister of State for Environment should speak out," he said.
Hon. Ronnie David Mutebi (Buikwe South) added that as the Committee in charge of that sector, they would want to know who is constraining the Authority's activities.
"The funding issue  is serious. NEMA should institutionalize some of their activities to include strong enforcement bodies like the Army; there is an increase in encroachment on the environment around the country and it is being done with impunity. However, the Authority is not acting and we would like to know who is stopping it," Mutebi said.
The Minister responded that the funding limitations are engineered within the Ministry of Finance, and this in the end causes a ripple effect on many of NEMA's activities.
"During the drought, the Meteorological department had no money to establish forecasts and the Finance Ministry had refused to provide the funds until the President intervened. As for the polythene bags, we had faced resistance from within the Cabinet on the implementation of the ban," Hon. Kitutu said.
The Minister however resolved that NEMA would work within its means to execute its duties and encouraged the organisation to follow the law without being deterred.