Kampala Capital City Authority Minister Beti Kamya has welcomed the call by NRM Secretary General Kasule Lumumba to lure FDC Party President rtd Maj Gen Mugisha Muntu, back to the ruling party.
Lumumba, who has described Muntu as a man of unmatchable character and a potential replacement of President Museveni says that the former army commander is dining with a wrong team in the opposition, and that he should cross over to the NRM in the bid to consolidate his chances of leading Uganda as president.
Meanwhile, Beti Kamya says that the oppositions Forum for Democratic Change lost track and that Muntu should indeed think of reconciling his woes with the NRM.
Kamya, a founder member of the FDC quit the party in 2008 following disagreements on the election of the National Party Chairperson, before forming her Uganda Federal Alliance.
Is the mission real?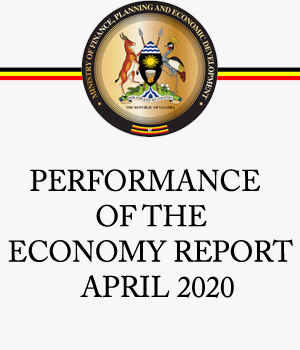 The National Residence party spokesperson Rogers Mulindwa said more people are still defecting from opposition including (Forum for Democratic Change -FDC, Democratic Party- DP, Uganda People's Congress-UPC and many more) to the ruling party.
He made this statement on CBS FM radio evening talk show towards the end of February, Mulindwa re affirmed that the National Resistance Movement (NRM) mission is to leave all the opposition parties in Uganda crippled by 2021.
He also added that the NRM secretariat is in series of negotiation a number of opposition leaders who are willing to throw the towel down but just calling for a straight passage that involves rewarding them.
"Very many of them in FDC, DP, UPC, name them have given us numerous calls about joining us but they just request for some package since they confess not benefiting anything from their parties. And I would like to inform you the road is widely open for all those who wish to join the victorious NRM team." Said Mulindwa.
Giving his take about the recent appointment of the King of Busoga Kingdom and Democratic part's Kezaala to ambassador position, Mulindwa added that Uganda doesn't belong to a specific group of people that why the party considers involving anybody as long as they have the capacity and willing to serve their country.
Mission still on
In a period of about three years, the NRM party has politically swallowed more than 50 opposition strongholds countrywide including the Rwenzururu Kingdom Prince Christopher Kibanzanga who was also an FDC founder member currently the state minister for Agriculture, the Wife to the UPC party president Hon. Betty Amongi Akeena currently the state minister for Lands, the Uganda Federal Alliance party president Betty Kamya currently the Minister for Kampala, DP's Florence Nakiwala Kiyingi currently the state minister for Youth and Children affairs among others.