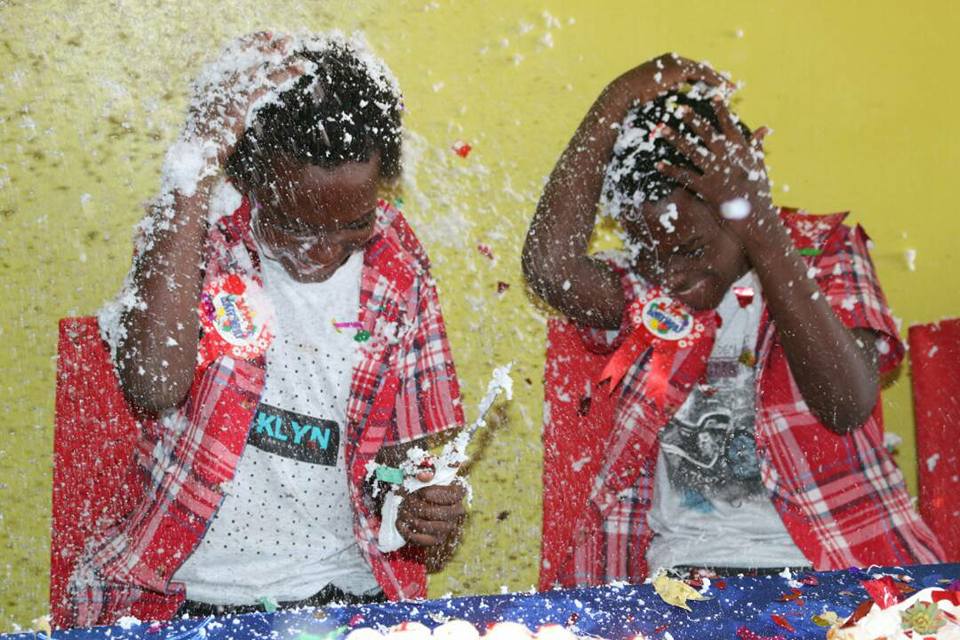 As you all know how it feels to be with your mother, talk about the care, love, the delicious meals name them, Dr. Stella Nyanzi's little twines have been denied this golden opportunity when they turned ten.
The Makerere university academician has also finished the third week in Luzira Prison on cyber harassment where it's alleged that she insulted president Museveni and his wife Janet Museveni.
But however, regardless of what is going around, the boys turned 10 and like is custom, a birthday party was thrown in their honour.
This year was a little different and Mama Stella's absence was felt. However, the children still had a great time as they soaked in the Sun and played all day long.
Kato and Waswa together with their sister Baraka thanked Stella's friends who were in attendance for supporting and being there for their mother during this time.
Happy birthday again, Kato and Waswa.