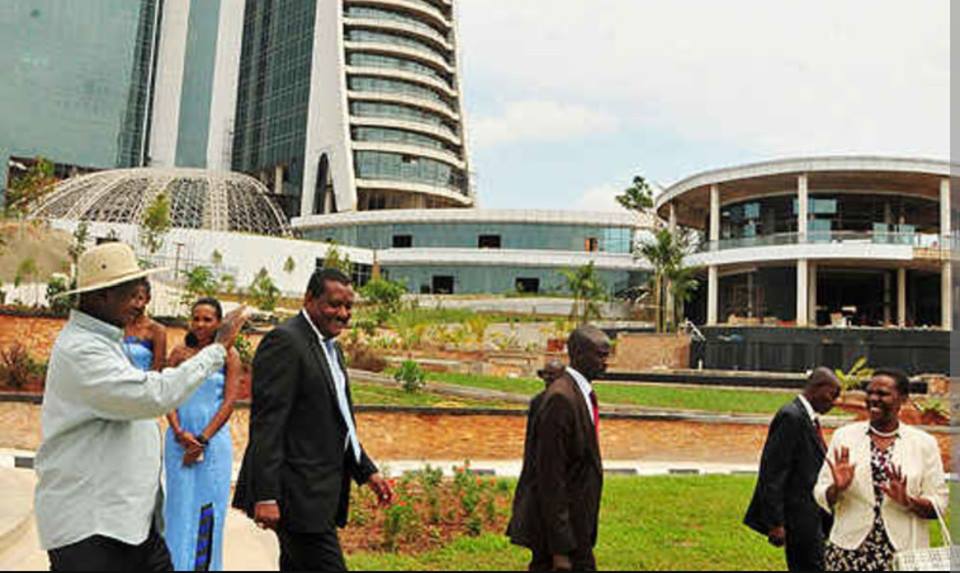 For once let's get serious!!
What did Ugandans do to M7? A foreigner from Sudan called Hamid of AYA group is given our free land in the most prime area of our Country at Nakasero to put up a hotel. His Hotel saw the national broadcaster uprooted and in the process many historical documents were lost! This hotel was supposed to host CHOGM diplomats but 10 years later it is still under construction! Basically it has taken over 10 years to finish construction even though Burj Khalifa the world's tallest skyscraper in dubai took just 6 years to construct. Now these AYA group investors who allegedly defiled our girls and mistreated the casual labourers are now asking for a tax holiday!!
The way Museveni treats Ugandans, we need scientists to find out his DNA!
Simple example, a Toyota premio costs $1,200 (UGX4,330,000) in Japan CIF Mombasa, the same M7 (URA) taxes the said Toyota Premio UGX11,000,000 and Premio are usually bought by ordinary people. After this unfair taxation, Museveni takes billions from URA and chooses to spend over UGX500m per day at State House! URA can't even give an ordinary Ugandan a tax payment plan, say for two years to pay the said taxes but it's willing to give a total tax exemption to these defilers and fake investors.
Ugandans what can we do to stop these unfairness? Btw the current Opposition politicians I see in Uganda can't bring the desired change we want, the change we want must be owned by us Ugandans. Having said that, I think Ugandans have a problem, how we allow one person to mismanage our country for 31 Years! How can we just sit and watch!
M7 has turned Uganda into something personal that he runs like a home.
Someone must educate me on the word 'investor'. You give a foreigner our land and on addition, you give him a tax holiday for years as they make abnormal profits. This again takes me to these so-called learned friends, can't someone find a law stopping M7 acting recklessly and taking Ugandans for granted!
Is AYA group a proxy company for General Museveni?

Share with me your opinion.
Sisimuka Uganda Teri Kulinda Kulala
Changing Mindsets, Creating Self Belief
Transforming Lives and Communities.
Thinking independently