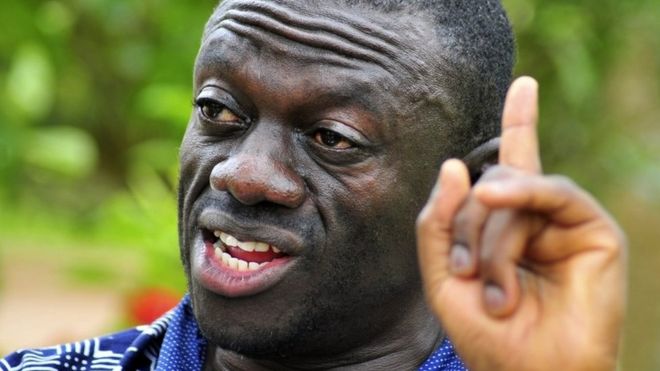 How can we have drought for a year and it even becomes a crisis yet we have the biggest water reserve in Africa, says Dr Kizza Besigye
While addressing Journalist at his Katonga Offices, the four time presidential candidate said the only crisis we have in this country is the regime itself a regime for 30 years which does not have even a food reserve.
''Mr Museveni eats our food, sleeps in our houses, drives our cars but still has the arrogance of saying that he is not our servant'' yet instead of investing in Agriculture they are busy building state houses and filling them with brown envelopes.
Besigye adds that ''we (FDC) have embarked on a campaign against grabbing our land, all public land has been grabbed including here in the city. The dis-empowerment of the people is being completed by eroding them from their land.
We don't have any security of what we produce, the citizens are now beggars, and even those in Ankole are not doing very well. They are saying ''Tusaba Gavumenti etuyambe'', before we distributed food there about six had been buried due to hunger.

Dr Kizza also condemned the Ugandan police force for parading suspects before the media saying it is criminal and an infringe of human rights