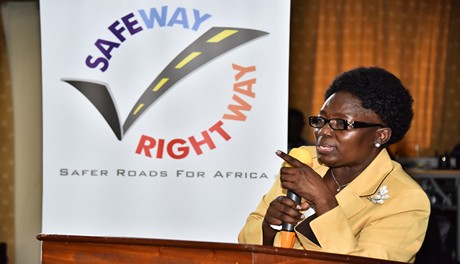 The Speaker of Parliament, Rt. Hon. Rebecca Kadaga has urged the police and government to sensitize people on safe road use and observation of traffic rules. She said that many people are falling prey to traffic fatalities because they are ignorant about the Highway Traffic Code.
Kadaga was speaking at the Road Safety Stakeholders Breakfast at Golf Course Hotel in Kampala. The function was organised by Safe Way Right Way – Uganda on Thursday 27th April, 2017.
Kadaga said, "There is a pedestrian bridge in Jinja but you find people ignoring it and opting to run across a busy road." She added that people need to be made aware of the purpose of pedestrian amenities like the bridges and pedestrian crossing.
She added that schools also need to take up the mantle and teach children how to about road safety. "In Kamuli District, schools along the highways have trained children to walk towards the traffic while walking along the road, so that they can see any oncoming vehicles," Kadaga said.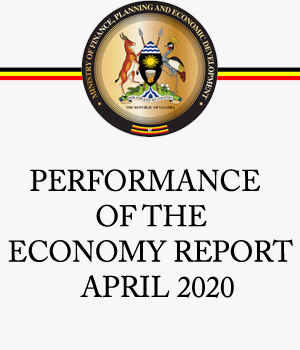 The Speaker further called upon the Traffic Police to do more to ensure that road users are sober and in the right state of mind. She added that something needed to be done about corruption in police. "I see more cars in poor mechanical condition and others disobeying traffic rules, yet the Police sometimes look on and do nothing," she said.
The Head of Traffic in the Uganda Police, AIGP Dr. Stephen Kasiima said that there was high rate of accidents of 5% between 2015 and 2016, which the Police tried to avert through the operation FIFA Salaama, in partnership with Uganda National Roads Authority and the Ministry of Works and Transport.
"We have a lot of challenges, we need safer roads. We have a lot of trucks carrying dangerous cargo; we need pedestrian facilities because we had 39% pedestrian fatalities; we need traffic police vehicles fitted with speed cameras and many other things," Dr. Kasiima noted.
He added that there was need to resist parochial interest groups that limit the Police Force from implementing the road safety laws. "When we try to clamp down on taxi drivers and bodabodas riders who do not obey traffic rules we meet a lot of resistance from these parochial groups who have vested interests in the two transport businesses," he said.
In addition, Hon. Alex Ruhunda and Chairman of the Parliamentary Road Safety Forum (Fort Portal Municipality) said that it is ironical that the East African region, which is the least motorized, has the highest motor accident fatalities.
"We want to support the road safety initiatives by both non governmental and governmental organisations. We want to support all interventions as the Parliamentary Forum on Road Safety," Ruhunda said.
He noted that road safety is a cross cutting issue because it affects the socioeconomic set up of the country.
"We want to implement a Strategic Plan on Road Safety in conjunction with Safe Way Right Way and we hope that it's supported by both government and the Parliament," Ruhunda added.
The Minister of State for Transport, Hon. Aggrey Bagiire said the Ministry of Transport initiated with a policy to establish road safety interventions and is moving steadily to implement it.