The Speaker of Parliament, Rt. Hon. Rebecca Kadaga has commended the Private Sector Foundation Uganda (PSFU) and Centenary Bank for supporting the economic empowerment and financial inclusion initiatives for women in Uganda under the Cente SupaWoman Programme.
"I am particularly pleased that business women in all entrepreneurial enterprises have been targeted for these initiatives. Women are involved in initiatives that are running the economy; women are the brains because they run homes and businesses at the same time," Kadaga said.
Kadaga was officiating at the PSFU Cente Supawoman Exhibition on Wednesday 26th April, 2017 at the UMA Exhibition Hall in Lugogo.
She however called for promotion of gender equity in private entities. "There are instances of women being marginalized in the private sector; for example, women keep being granted a short Maternity Leave as opposed to what is provided for in the law," she said.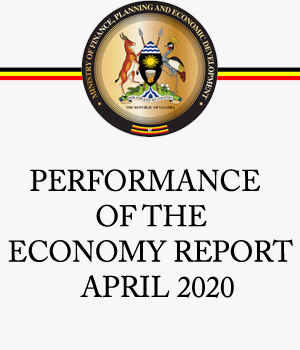 The Speaker also encouraged banks to open up in rural areas to bring financial services closer to women engaged in business in the rural areas.
"When you leave in a rural area you do not get as much service as you can get in the urban areas. I once went to Bukungu Landing Site and the Fishing Society there said it lacked a bank; we need to get more banks in the rural areas," Kadaga stressed.
The Chairman of the PSFU Board, Patrick Bitature added that gender is at the heart of what PSFU does, with 60% engagements in enabling women development.
"We have been working with Centenary on Sente Superwoman programme to support women. Given the responsibility women groups have taken up around the country, the government should come up with a ring fenced fund to support women entrepreneurs.
Let us support and empower women for the improvement of our business, and the society at large," Bitature said.
The theme of the Exhibition is "empowering women and inspiring change in economic and social development", and is aimed at fostering networking and creating business linkages amongst women entrepreneurs.