The leader of Opposition in Parliament Hon. Winnie Kiiza Nyabahasa has called upon to urgently establish a minimum wage and harmonize salaries in public service as a move to improve people's Livelihood.
Speaking to the insider, Kiiza adds that several employees both in the private and public sector suffer a lot of functional hardships all caused by under payment and lack of clear policies to fight for their rights.
However in Her Labour Day Message, Winnie also had a number of issues she highlighted in the as detailed below in her speech.
THEME: BUIDLING THE NATION THROUGH GOOD WORKS ETHICS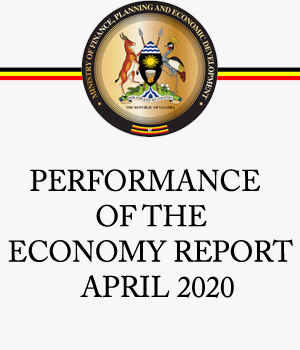 I wish to join all Ugandans as we commemorate this year's Labour Day in Pallisa district under the theme – building the nation through good work ethics.
At the attainment of independence, Uganda set out to lay its future aspirations in the hands of God.
The nation set out to labour in love for its own prosperity and that of its neighbours. Premised on this, nation building is a shared obligation for all citizens.
Each of us has a stake in ensuring that our labour contributes to a country of equity, equality and prosperity. This can only be achieved if our population and its leaders hold shared intents in pursuit of inclusive growth.
This is in line with of our National Development Plan that seeks to increase the stock of a skilled and healthy workforce so as to accelerate the realization of our demographic dividend.
I pay tribute to all employers who follow good work ethics and values in their support for a productive force in Uganda. I salute our farmers who are the backbone of our economy, domestic workers to whom we entrust the administration of our homes as well as all workers in the formal and informal sectors.
These have tirelessly dedicated their efforts amidst challenging environments to ensure the development of our country.
In a bid to improve productivity of Ugandan workers, government needs to prevail over the accumulating debt to local suppliers to enable them meet the wage demands of their workers.
As the country's largest employer, government should also prevail over the huge disparities in wages, salary arrears in government now amounting to UGX 96 billion, pension and gratuity arrears of almost UGX 600 billion, the unemployment rate of 9.4% and the youth unemployment that stands at 65%.
Consequently, national ethical values such as respect for humanity, honesty, integrity and moral uprightness have been compromised in a bid to ensure self- reliance.
It is now common to find most unemployed youth resorting to earn solely in betting, corruption amongst faint hearted workers, exploitation by employers, robbery in both rural and urban areas as well as loss of property to creditors.
As we commemorate Labour Day this year, let us renew our commitment to building the nation by ensuring an enabling environment for our labour force.
There is an urgent need to establish a minimum wage in Uganda, harmonise salaries in public service, clear salary arrears so as to enable workers meet their development goals, develop an appropriate education curriculum to address the employment-skills mismatch as well as clear pension arrears to enable pensioners enjoy their old age.
The above interventions will contribute to the attainment of Sustainable Development Goal 8 that seeks to promote sustained, inclusive and sustainabl economic growth, full and productive employment and decent work for all.
As we strive to build a prosperous Uganda through good work ethics, I wish you all a happy labour day.
FOR GOD AND MY COUNTRY
Kiiza Winfred (MP)
Leader of the Opposition