Police has warned former presidential aspirant, Dr. Kiiza Besigye and other opposition officials against holding the Save Land Country wide campaigns public rallies saying it was in breach of the law and.
In a statement issued on Friday, Police spokesperson Asan Kasingye detailed that in spite of the fact that the Inspector General of Police (IGP) Gen. Kale Kayihura had written to FDC advising them to comply with the provision of the law in a letter dated 1st May, the party had defiantly ignored the said advise.
Kasingye noted that the ongoing sensitization rallies being conducted by FDC were against the Public Order Management Act 2013 (POMA) and that Police would now act should they continue.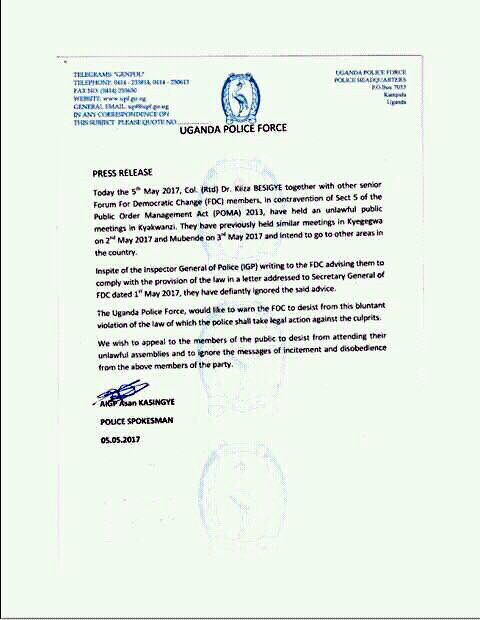 However on Saturday morning, Besigye replied the police saying that the he is not a lawyer and, he believes the law is not written for lawyers only. The position of the law above is plainly obvious: POMA can't be applied to regulate conduct of public meetings, held exclusively for lawful purposes, by political parties!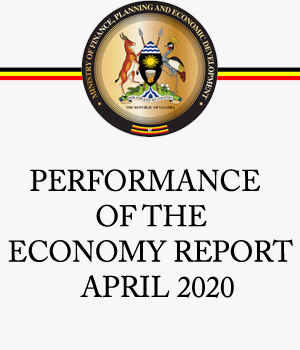 He also added that for a start, IGP Kayihura should be disciplined by the professional body to which he belongs as a lawyer- the Uganda Law Society.
Secondly, the Uganda Law Society helps us by, once again, seeking the formal interpretation of the POMA provisions cited in the IGP's letter seeking to violate our rights.
"Thirdly, the Parliament of Uganda should do its oversight duty to ensure that public institutions do not subvert their mandate. As a part of doing so, Parliament shouldn't renew the contract of the serial violator of the law and Constitution, Gen Kayihura. In the meantime, we shall proceed to exercise our rights without fear or favour." Besigye said.