Driven by passion, love and inspiration, DJ Mujo has restlessly made the turntables his closest friend. Besides depicting magic skills in playing good music back to back, his hunky looks have also always made ladies jam to his mix tapes till the wee hours of the next day. Mujo is one of the youngest DJs we have in the city if you happen to listen to him mixing music you may not think of going back home till he vacates the Deejay box. In an exclusive interview, we managed to scoop a one on one dial about his career and love life as detailed below.
Who is DJ Mujo?
Born and raised from a religious family in kololo, a 22 year's old Muwanguzi Jonah aka DJ Mujo HD is a last born in the family of five and a son of Mrs. Nalubega Jane.
He went to Kitante Primary School, Naalya Secondary School Main Campus in Namugongo for my O 'level and later Joined Ntinda View College for A 'level and it's when he joined Gong Records Deejay Academy where he studied professional Dee Jaying though later moved on and pursued a diploma in Journalism at the Nakulabye based UMCAT School of Journalism and Mass communication.
Life at School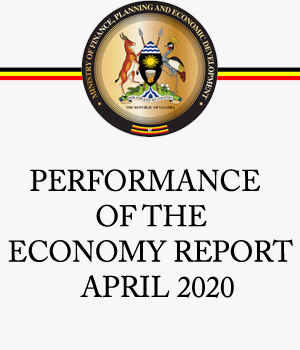 Mujo describes this as interesting experience since he says he grew up a simple dude who always preferred to living an exotic life something that always created fame and recognition everywhere he went as a posh fella. No wonder this is one of the reasons his love for playing music rose from after he was voted entertainment prefect in O'level.
During the times of being the Entertainment Prefect, Mujo articulates this as a turning point as it was boosted when his big brother DJ Herbo who was a Ugandan DJ based in India came back home.
"When he came back home, he came with equipment's yet he had stopped playing because had got a cooperate job. He literally threw everything home and as a jumpy dude my next move was to learn how to make noise for people at home. Due to the much love and passion I had for music I could not be disappointed.
Though I knew how to play music using the computer, the turntable skill made me a unique chap at school and the next day we had Kadanke at school, i packed all the system and trust me a number of desks were broken as students wildly jammed to my music. They were all screaming my name. I realized they were very excited and since then I started serious music gigs because my biggest passion is to make people happy." He narrated.
Immediately after senior four, Mujo made a gospel mix tape for his mother, she was very pleased and after two weeks, he moved for a professional Dee Jay training at Gong Records' and it's here that he started playing at club called dancers and till today his journey has become unstoppable.
He has played for Obama's bar in Makindye and later joined Wavah FM and WBS TV Hit List show alongside Moses Chopper Chopper with Dj Simple MC. He is currently playing for a Ntinda based Blue Mountain Club, weekdays. Club Enigma in Kireka and Record Radio and TV.
Ooh yeah Mujo tells about the news that a sugar mummy bought you a car, is it true?
Hahahah, I also heard the information like you heard it. I have never fallen for any sugar mummy though they never stop sweet talking to me. I bought the car and the recent Dee Jay equipment's myself and I have the receipts at home all in my names. DJ MUJO HD is not from a broke background, am from a rich family that can take care of its son, am also working. Where does my money go if I begin associating with sugar mummies at this tender age?
Unforgettable DJ experience  
OMG, our profession is full of temptations but one has to be extremely careful with life if you are to survive. Women want to associate with successful and famous people. What I thank God for is that am aware about this and am fighting hard not to fall in anyone's trap.
what's that stupid event shall you never forget In your life as a Dee jay?
Ans: Honestly I don't even want to remember this day. It was a total mess! Can you believe I was almost raped by a female fan behind the turntables!!! I still can't believe, this was at one of my work places in kabalagala where this brown lady wanted to roan me emotionally. I was playing music as this lady was getting excessive optical nutrition on my nice looks. After a few minutes I really don't know how she bypassed the security around the DJs box. She automatically hugged me before even recognizing her my cute lip were already taken, she was planning to go beyond that because her hands were busy search for signal. OMG,
Surprising, so did you shout, scream or slapped her, anyway how did you survive?
Ans: trust me, I had to move few steps behind and the chick was still following me but the bouncer came running saved me.
Future plans
Mujo still believes that there is a lot of stiff competition in the industry but this is not reason enough to stop his journey to the top. He adds that in the next 5 years he wants to be Uganda's biggest DJ just like DJ shiru, DJ Hearts, ROJA and slick Stuart among others. The sky is the limit.
 "why not, you know people think that recording and playing some music with your name makes you a professional. You can't jump from the streets and think you will rock, some of the DJs are not educated, and DJ Mujo HD is a brand from class and the music lab. That makes confident about remaining a standing DJ for a long time. Because Iam a Multi-talented DJ.