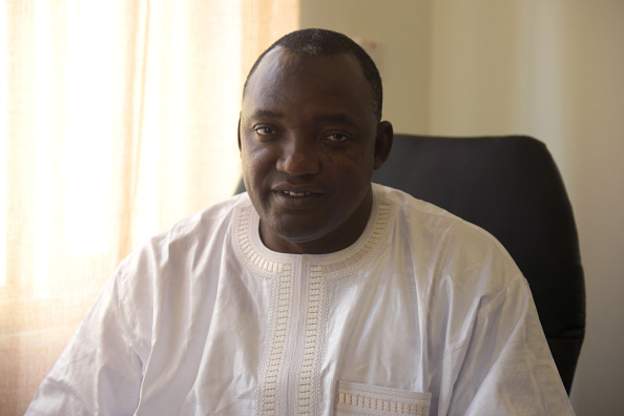 The head of Gambia's central bank Amadou Colley, appointed by the previous President Yahya Jammeh, has been sacked.
No official reason has been given for the sacking and Mr Colley told the Reuters news agency that he did not know why he had been fired:
"We received our letters today without giving us any reason for our sacking, only stating 'Your services have been terminated with immediate effect'," he said.
Mr Colley served under President Jammeh who has been accused by some in the new administration of having looted millions of dollars during his 22-year rule.
Since taking office in January President Adama Barrow has replaced officials in key positions to exert his authority.

Mr Barrow defeated the former president in elections in December, but Mr Jammeh only stepped down after weeks of diplomatic pressure.
He is now living in exile in Equatorial Guinea.
BBC