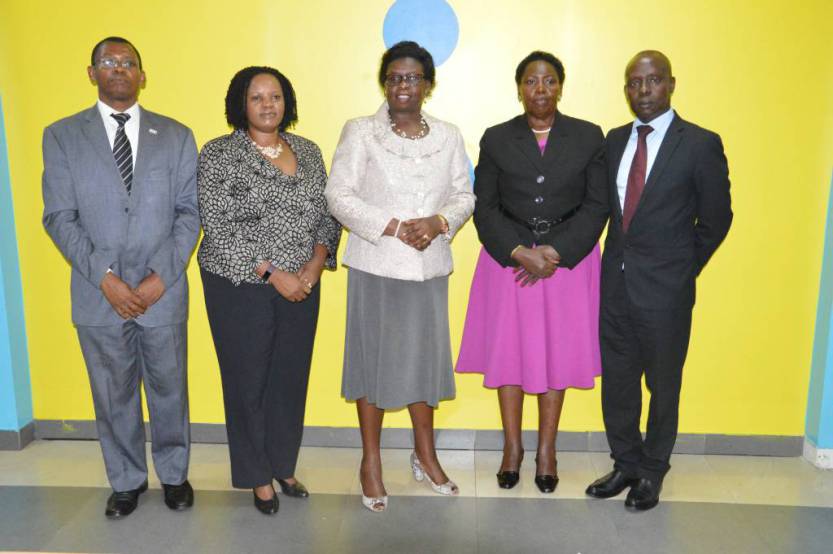 As provided for by the Tax Procedure Code (TPC) Act 2014 that came into force on 01/06/2016 to harmonize different tax types, Uganda Revenue Authority yesterday launched a Tax Agent Registration Committee (TARC).
Officiating at the launch, Doris Akol, the Commissioner General said that among the changes introduced by the act, was the committee's establishment. It is headed by her.
Derrick Nkajja, representative from the accountancy profession was nominated by the institute of Certified Public Accountants of Uganda while Godfrey Akena represents the legal profession appointed by the Uganda Law Society.
The Uganda Revenue Authority Board appointed Teddy Mwerinde and Annet Nakawunde Mulindwa as members from the private sector.
The committee shall be responsible for regulating the operations of tax agents.

A tax agent is a person representing taxpayers to file online tax returns, pay the tax due (if any) at the time of filing, or perform any other duties as prescribed by law.
The agents shall be regulated by way of registering only those who meet the set conditions, reviewed for purposes of renewing registration, cancellation of registration for the non-compliant and setting a code of conduct.
At the launch at Nakawa, Akol stressed that it was the committee's responsibility to issue certificates to registered tax agents. The first list will be published by July 1, 2017.
Tax agents are regulated in order to, among others, inform the public of the professional tax agents who can be appointed.
Regulation is expected to improve the quality of declarations and returns made for the tax purposes. The committee will rank and profile tax agents, increasing their value to their clients, protect clients and address clients' grievances and improve stake holder relations with URA.
The mode of selection of the committee was based on knowledge of taxation.
It was also noted that most taxpayers know business but do not understand their tax obligation and yet knowledgeable tax agents can impart knowledge.