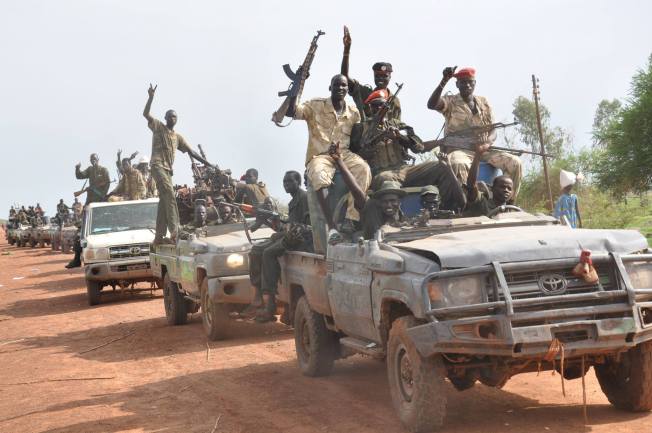 South Sudanese rebels loyal to former First Vice President Riek Machar opened fire on a vehicle carrying deputy governor of Bieh State on 23 May, wounding him and killing a child in a brazen attack in Waat County.
SPLA spokesman Santo Domic confirmed to Radio Tamazuj on Monday that the deputy governor Teah Gatjiek escaped with gunshot wound when his vehicle was ambushed by rebels in Bieh State.
For its part, the SPLM-IO faction allied to Riek Machar claimed responsibility for the wounding of the deputy governor in Bieh State.
SPLA-IO deputy military spokesman Paul Lam Gabriel said in a statement that the deputy governor of Bieh State was badly injured when he left Waat town.
He claimed that more than six of his bodyguards were killed when they engaged the SPLA-IO forces who were in the area.

Meanwhile, a source said that the wounded deputy governor has been flown to Juba for treatment.