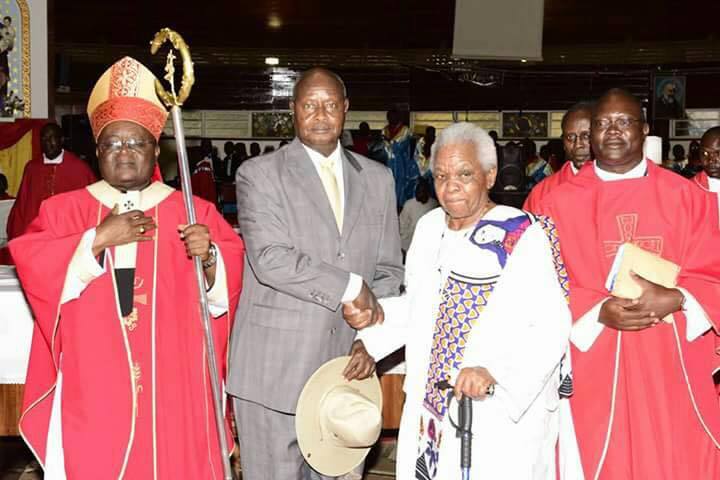 His Excellency President Yoweri Kaguta was today at Namugongo Catholic Basilica to pray for the beatification and eventual canonization of Mwalimu Julius Nyerere.
While addressing the people, Museveni thanked the Nyerere family and the Catholic Church in Tanzania for associating his Name with Namugongo and the Catholic Church in Uganda for welcoming our Tanzanian brothers and sisters.
He added that as a pan Africanist, Museveni is a follower of Mwalimu Nyerere and Kwame Nkrumah.
"I don't believe in tribalism or sectarianism, I believe in Patriotism. The Uganda martyrs and Nyerere are bringing us together." He stated.
This gathering has become a summit of East Africa for the ordinary people. It is why I don't miss coming to Namugongo for these prayers. He concluded.