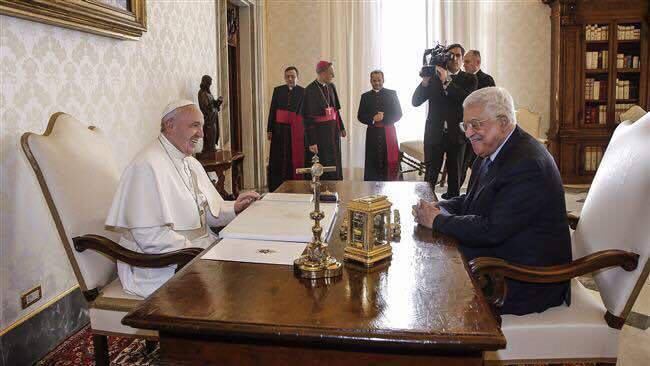 The State of Palestine has acquired an Embassy in Vatican to the total disappointed of the Jewish people and to the annoyance of Trump.
POPE FRANCIS AS RECOGNISED PALESTINE AS AN INDEPENDENT STATE. During the officiation event, Pope noted that we must live to defend human kind and those killing the innocent people must end. The Holly see/Vatican fully support the people of Palestine who have for long being occupied by Israel army with support of USA.
He added that they have signed legal documents to establish the embassy of THE STATE OF PALESTINE in the Holly see Vatican.
"We won't work on fear and intimidation of any country but we will defend those whose rights to live is being violated by Nations defended by USA. Our position is clear, Israel with support of USA has no right to occupy territories of Palestine including East Jerusalem."
He concluded saying that, "We support the two state solution in which both two states live in harmony."