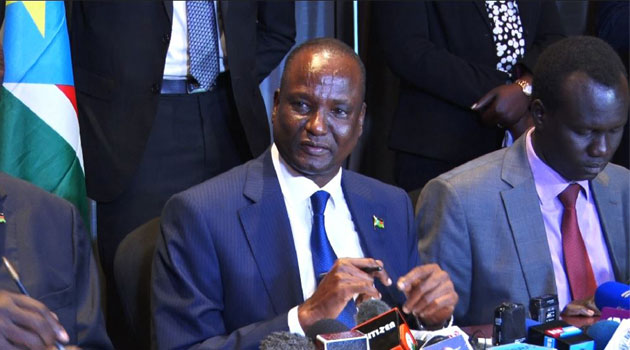 Two security officers in charge of protection for the former First Vice President Riek Machar have reportedly defected and joined the current First Vice President Taban Deng Gai.
In a statement issued on Friday, the SPLM-IO faction loyal to Taban Deng Gai announced that Col. Khan Elijah Hon Top, spy chief of Machar's body guards and Lt. Col. Koryom Wang Chiok, chief accountant of Machar's  body guards have joined its group.
Taban Deng's faction welcomed the two officers on Friday, stressing that its group is working hard to stop the ongoing war so as to achieve peace in the country.
It call on all armed opposition groups to denounce violence and join the national dialogue process declared by President Salva Kiir as the one way through which governance matters, reforms, reconciliation and reconstruction would be discussed.
Radio Tamazuj