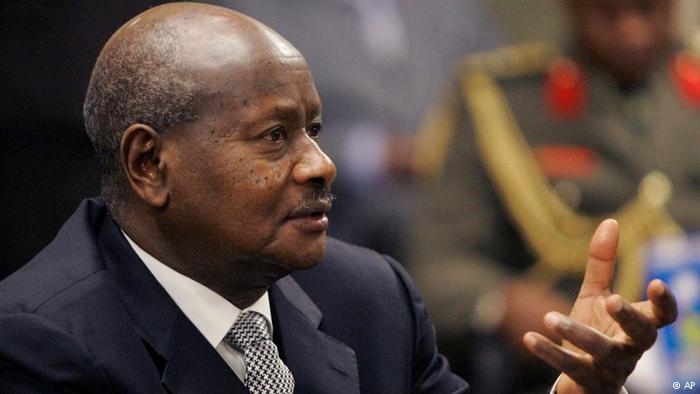 President Museveni has preached gospel of "ABC" strategy while launching fast truck initiative to end HIV in Uganda by 2030.
The only way of kicking HIV/AIDS out of is the "ABC" strategy-Abstinence, Be faithful and Use a condom. These other methods such circumcision do not prevent HIV/AIDS, rather reduce the epidemic and regions with circumcised men have some of the prevalent rates of HIV/AIDS. Kasese has eight percent, with four percent in Mbale.
High HIV infection in Uganda was first detected in the early 1980's and created the anxiety among the many Ugandans that led to formation of AIDs related organizations such as the aids supporters' organization (TASO) with a motive of creating awareness about the epidemic. Many were tested and put on medication.
In the early 2000, Uganda was ranked the 2nd in Africa following South Africa with the high rates of HIV infected persons. However in 2010, became number one in de-campaigning this dangerous virus.
''It doesn't matter to categorize but men are the ones infecting girls with this catastrophic virus''. Museveni said at the launching of fast truck initiative to end HIV in Uganda at imperial royal hotel blaming himself that ''I must criticize myself for thinking that the parliamentarians were doing their work because now I realize not much work has been done''.

Rising up to man down the evil of HIV/AIDS, the first lady for Zambia Esther Lungu congratulated Uganda for its determination to end HIV/AIDS by 2030 because ending AIDS is an investment in human dignity not charity.
''As first ladies, we do not intend to remain stagnant that is why we are grateful to the UN for believing in us''. Esther Lungu the first lady of Zambia said adding that No person should be negligent about their health in regard to their HIV status.
In this campaign, Maj. Rubaramira Ruranga testified and shares his life story where he disclosed that he has lived with HIV for 30 years which is equivalent to NRM regime in power. He however appealed the young generation to usually go for HIV testing to ascertain their status and abstaining.