Members of Parliament on the Public Accounts Committee (PAC) have vehemently condemned the behaviour of the Permanent Secretary and Secretary to the Treasury, Keith Muhakanizi and other Ministry of Finance officials for undermining both Parliament as an institution and its Members.

The Vice Chairperson of the Committee, Hon. Gerald Karuhanga (Ntungamo Municipality) made reference to the comments made by Muhakanizi and the Director Budget, Kenneth Mugambe, in an article titled, "MPs summon top Finance officials over Shs720b loan" published in the Daily Monitor on Monday 5th June, 2017 as disrespectful and offensive to MPs and the institution.

He made these remarks during the PAC inquiry meeting with the Bank of Uganda Governor, Tumusiime Mutebile; Muhakanizi; the Auditor General, John Muwanga; the Accountant General, Lawrence Semakula, and the Ministry of Health Permanent Secretary, Diana Atwine; to explain how the Ushs340b of the Ushs720b loan meant for medicines and rural electrification was used.

Karuhanga said that there is need to respect Parliament. "In the article published on Monday, you said that MPs should ask the Auditor General to audit the money if we think it is lost, as if it is not our mandate to investigate government agencies? Furthermore, the Director of Budget in your Ministry alleged that we are idle and just want trips; something he finds particularly demeaning and disrespectful," he said.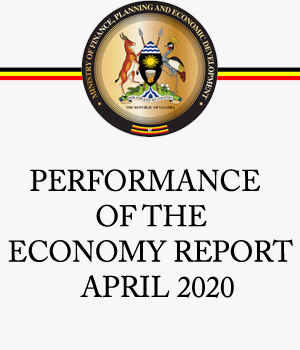 He further noted that, "We are very displeased with the way you have been conducting yourselves and this is not the first time it is happening. You need to check your behaviour as a Permanent Secretary of Ministry of Finance," adding that, "Your behaviour can be contested in law because there are rules of procedure that give us the authority to clamp down on civil servants who insult MPs."

Hon. Joseph Ssewungu (Kalungu West) added that there is a tendency for civil servants to undermine MPs thinking that they are Senior Six drop outs.
"Please do not undermine us because we all have these qualifications; accord us the respect we give you because we never insult you, you must command decorum," Ssewungu said, adding that, "there is a reason why everyone complains about you all the time, this should prompt you to reflect on your behaviour."

In addition, Hon. Jesca Ababiku asked Muhakanizi to be graceful in the way he conducts himself around his colleagues and his juniors.
"You barked at one of your juniors while commanding them to introduce themselves to the committee; that is no way to conduct yourself because you are painting the wrong picture to them and they too can never respect anyone," she noted.

Hon. Mathias Mpuuga (Masaka Municipality) furthermore said that Muhakanizi and his team are scrappy since they do not want to account for your actions.

"What is so difficult with you coming here and responding to our queries? Parliament has the mandate of oversight over you and that is something you must accept as a public officer," Mpuuga said.
Mpuuga also asked that the Secretary to the Treasury reprimands his disrespectful officers.

In response, Muhakanizi apologised for all the unbecoming utterances made in the past by him and any other Ministry official and promised to take disciplinary action against the Director of Budget.

"I want to be on record that I apologise for any misdemeanour and I am going to ask the Director Budget to write an apology to the Speaker and MPs; however, he said that he was misquoted by the newspapers," Muhakanizi said.
Karuhanga said that the committee will invite the Director Budget to come and make a formal apology to Parliament.