This year's Junior Championship will be hosted at Kings College Buddo on 24th June 2017 starting at 9am.
Over 432 participants from primary and secondary schools that qualified from various regions will be tussling it out for the national awards.
The Institute of Certified Public Accountants of Uganda has once again come on board to support this annual event with a sponsorship Worth UGX 10 Million.
It is the 8th consecutive year running whereby ICPAU has been a sponsor to this championship.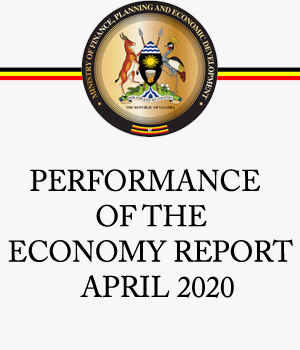 Performance in the Primary Category Last year's event was won by Green Acres Junior School, in boys and girls where us Kiddawalime Preparatory School and Nalugala Muslim puling the 2nd and 3rd positions respectively.
Okure John Patrick of Motherwell Junior School was the best in boys and Rukia Ahmed of Green Acres Junior School won in girls.
Performance in the Secondary Category In secondary schools, Kyambogo College School was the best followed by St. Kizito High School Namugongo and Luzira Secondary School in boys category. Kyambogo College School also won the Girls trophy followed by Mary Reparatrix Secondary School and Mpoma School.
Ibanda Erick of St. Kizito High School Namugongo was the best in boyswith 60 strokes, and category with 68 strokes.
Who to watch out for This year's edition, we expect a tight competition from Mpoma School, Kyambogo College, Luzira Secondary Airforce Secondary School, and Kings College Budo in secondary schools.
In primary schools, we expect tight competition from Nalugala Muslim, Green Acres, Entebbe Junior St. Agnes primary school Entebbe.
Individuals to watch out in this edition include, Kataike Diana of Luzira Secondary school, Dawa Irene of Airforce Secondary school, Tugume Eugene of St. Henrys' College Kitovu, and Abdul Hakim Ibrahim of Bombo Army Secondary School.
Confirmed Schools in Numbers 34 teams from 20 Primary schools have confirmed participation whereas 42 teams from 24 Secondary Schools have confirmed participation in this year's event.
This year's confirmed teams are far more than last year's since we have new teams from new regions from the West, Central, East and Northern Uganda.
The 8th ICPAU Juniors Woodball Championship – June 24, 2017 – Short list of qualified schools
S/N Primary Schools No of Teams S/N Secondary Schools No of Teams
1. Mother Majeri P School 2 1. Kyambogo College School 2
2. Motherwell Junior School 2 2. Luzira Secondary School 2
3. St. Kizito P.Sch – Bugolobi 2 3. Panorama secondary School 2
4. Entebbe Junior P. School 2 4 Bishops S.S Mukono 2
5. Nalugala Muslim P. School 2 5 Mpoma Girls School 1
6. St. Agnes Primary School 2 6. Mukono High School 2
7. Kiwafu P. School Entebbe 2 7. Our Lady of Africa S. S 2
8. Ssenyange Public school Msk 1 8. Kings College Buddo 2
9. Buziga Islamic P. School 2 9. St. Henrys College Kitovu 1
10. Lubiri Nabagereka P. School 1 10. Buziga Islamic S. S 2
11. Kiyimbwe P school Masaka 2 11. St. Kizito high. S Namugongo 1
12. Green Acres P. School 2 12. Masaka Secondary School 2
13. Bombo Barracks P. School 2 13. Shanam Bombo S.S 2
14. St. Francis Junior S. Budo 2 14. Ndejje Secondary School 1
15. St. Peter's p. Sch – Njeru 2 15. Teso College Aloet 1
16. Naalinya Lwantale Girls 2 16. Mary Reparatrix S. S 1
17. Mamita B. P. Sch Mbarara 2 17. Airforce S. S. S Entebbe 2
18. Bukalabi Primary School 2 18. Bombo army S.S 2
19. Namulonge Community School 2 19. Jinja Secondary School 2
20. Kungu Primary School 2 20. Marvell Secondary School 2
21. BK Memorial S. S Lwengo 2
22. Phillip Foundation ss Lwengo 2
23. Sseke Secondary School 2
24. Hana International School 2