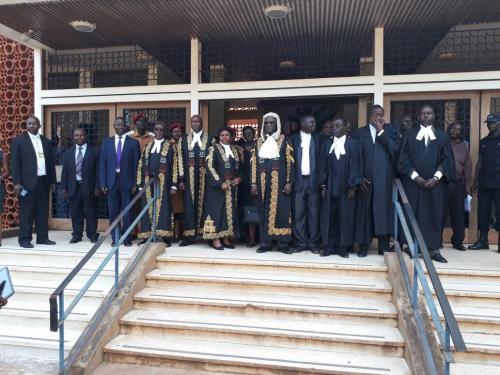 Atleast 50 criminal appeals are to be handled in yet another Court of Appeal Criminal Session for the greater Mbale Region that opened this week.
The Deputy Chief Justice, Hon. Justice Steven B.K. Kavuma, officially opened the Session at the Mbale High Court on Monday (June 19, 2017).  To camp in Mbale for the next 31 days is a panel of three Justices of Appeal: Hon. Lady Justice Elizabeth Musoke, Hon. Justice Cheborion Barishaki and Hon. Justice Paul K. Mugamba.
Cause-listed are 44 murder appeals, Defilement (4); Robbery (1)) and Manslaughter (1). The cases scheduled for completion by 18th July 2017.
Hon Justice Kavuma reiterated Judiciary's position of holding regular regional Court of Appeal sessions. "It is Courts policy to hold Regional Court Sessions like this one for good reasons including, but not limited to, cutting costs and ensuring court visibility in the various parts of the country."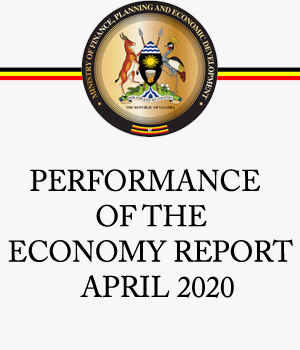 He said the strategy of holding the Court of Appeal criminal sessions outside Kampala is also aimed at taking justice nearer to the people so as to help the Judiciary dispose-of cases speedily, thereby making the existence of the court felt by the people.  He called for co-operation from all stakeholders to clear the cases.
The Deputy Chief Justice decried the large number of cases at the Court. "At the Court of Appeal, we are bogged down with large numbers of stale Appeals that have for long stagnated in the system due to lack of Court Records from the High Court," he said.
The Eastern region has more than 500 pending Criminal Appeals. Justice Kavuma appealed to the concerned court officials to take effective and immediate steps to rectify this undesirable situation. The appellants arise from cases handled during the High Court criminal sessions in Mbale, Tororo, Soroti, Iganga and Jinja.