Ahead of the Uganda Cranes regional tour to Western region, a provisional formidable team of 21 players has been named by the Western Regional Football Association.
According to the Western Region FA General Secretary, Olivia Mugisha, coach Vialli Bainomugisha will handle the team that starts residential training on Monday, 3rd July 2017.
Western region hosted the first ever tour under the brand 'Cranes Na Mutima' in 2014 at the Kakyeka stadium in Mbarara.
Seven more players will be added to make a total of 28.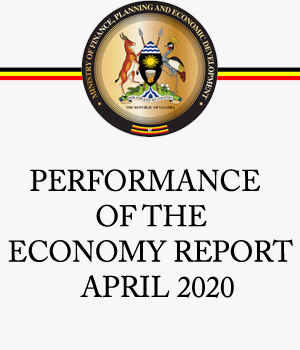 The head coach will name the final team by 6th July ahead of the match slated for 8th August 2017.
'The Western Region Football Association is excited and ready to host the national team, Uganda Cranes. We have already started initial preparations to make the tour a complete success' Mugisha remarked.
The last time the Uganda Cranes traveled on the regional tour was away to Kitara region at the Buhinga stadium in Fort Portal.
The national team won comfortably 3-1 with the goals coming from Emmanuel Okwi (2) and Nelson Senkatuka.
The consolation for the home side was scored by Beckam Musoki in the second half.
A record mammoth crowd watched the game also graced by the FUFA President, Eng. Moses Magogo and many delegates.
These tours were initiated three years ago with great ambitions as bringing close the national team brand to the fans in the respective localities than at the usually know Mandela National stadium, Namboole.
Also, such tours help to rally special support for the Uganda Cranes, help to prepare the team ahead of the up coming matches and in a way, they are a special plat form to show case talent that has not been known.
The tours are jointly sponsored by Uganda Cranes main sponsors, Airtel Uganda Limited and partners, Nile Breweries Limited under their brand Nile Special while Kibo Media are the event managers.
LIST OF PLAYERS:
GOAL KEEPERS
KIBALAMA SULA   – SHARP FC
OTIM DENNIS  –      MBARARA FC
DEFENDERS
TURINAWE JOHNSON – SHARP FC
BYEKWASO ZAID –  NYAMITYOBORA FC
KATO UMAR – RUSHERE FC
RUBANJA BRUCE  – CREAMLAND FC
BABU BASHIR   – MBARARA FC
FIAT CLEOPHAS  –   SHARP FC
MIDFIELDERS
MOHAMMED MATOVU – WELDEN FC
MUHANGI MICHEAL   – MBARARA FC
KONDOK TOR     –  RED ARMY FC
MANDELA ALEX   – SHARP FC
TWINAMATSIKO ALEX   – RUKUNGIRI UNITED FC
SADAM JUMMA   – CREAMLAND FC
BARACK ABRAHAM     – NTODA FC
OWOMUGISHA BRIAN     -NTODA FC
STRIKERS
LUYOMBYA ISMAIL – RUSHERE FC
SADAM NASIR – MBARARA FC
KAKURU HASSAN -AMAMA FC
BASEME MICHEAL-  RUKUNGIRI UTD FC
AINEBYOONA DICKENS – SHARP FC