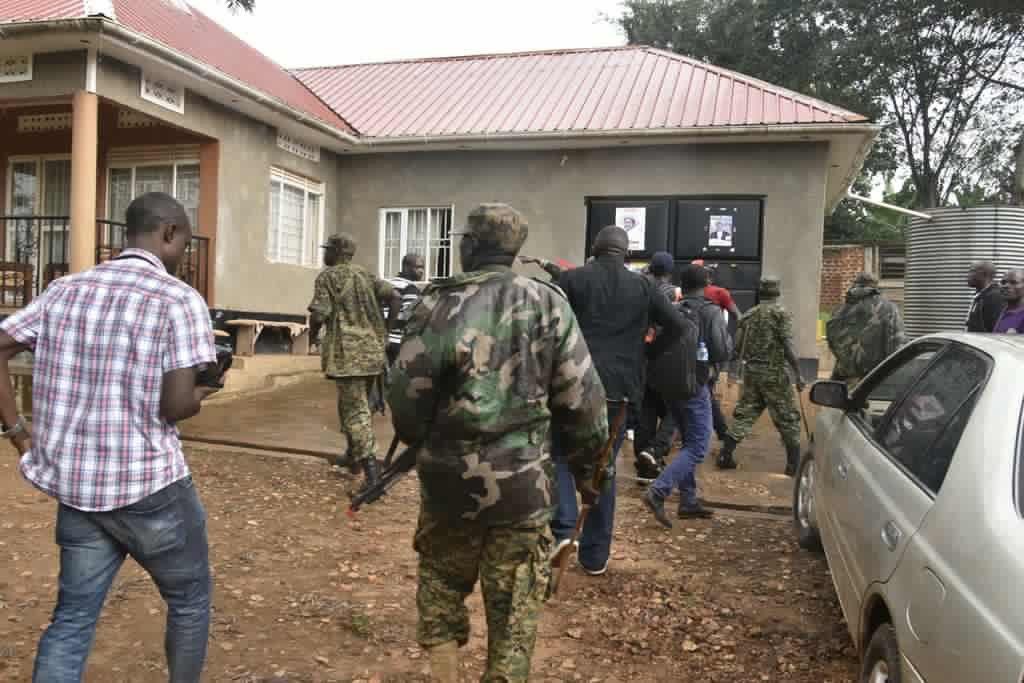 Police backed by armed Uganda People's Defence Forces (UPDF) has fired live bullets in the air to disperse angry opposition supporters chasing after a Prado TX believed to be transporting pre-ticked ballot papers from Kasangati Resort Center.
Opposition supporters had earlier mounted a siege on the premises accusing ruling NRM officials of using the facility as a base for election rigging activities an event that has made More than seven people have been arrested outside the Resort.
Police confirmed the facility is being used by NRM officials but denies allegations of rigging in the same.
However security personnel have surrounded a house were pre-ticked ballot papers are believed to be stored and on its garage, the house has posters of President Museveni and the NRM candidate Sebalu pinned.