Unionized drivers and cyclists have complained of double taxation and asked Parliament to address problems hindering their prosperity.
The drivers and cyclists petitioned the Rt. Hon. Speaker of Parliament, Rebecca Kadaga, under the Amalgamated Transport and General Workers' Union (ATGWU) on Monday. The petitioners were led by Workers MP Hon. Margaret Rwabusahiaja (Ind).
The petitioners said that Uganda Revenue Authority and Transport Licensing Board had hiked the Passenger Service Vehicle fees to Shs 300,000 and introduced an income tax of Shs 20,000 per paying passenger per year.
"This brought the total sum paid for PSV licence to Shs 580,000, which is the highest percentage increment ever witnessed," said Aziizi Kirya, the General Secretary of the Union.
"We are not opposing inspecting of our vehicles, but our contention is on forcing us to pay Shs 103,000 twice a year as proposed by the mandatory vehicle inspection by SGS," he added.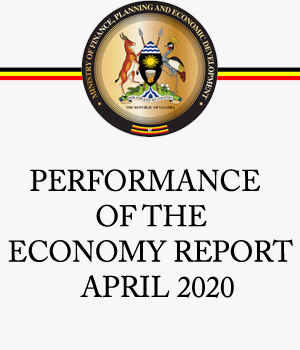 They also complained that the five years experience requirement for one to acquire a DL driving licence class was not fair and preferred drivers to be subjected to a competence test instead.

The petitioners also said that payment of express penalty issued by the Police was never reflected on the URA system leading to accumulation of surcharge. They were also against the use of motorized tricycles (tuk tuk), to transport passengers whereas they are licensed to transport luggage.
The petitioners also requested that, as sitting tenants in the Old Taxi Park, they be given the first priority when plans of selling off the park mature.
Wilson Owere, the General Secretary of the National Organisation of Trade Unions (NOTU), appealed to Parliament to protect the informal sector, which employs more people than the government.
The Speaker of Parliament, Rt. Hon. Rebecca Kadaga, said she would refer the petition to the Committee on Physical Infrastructure which was last week asked to consider issues and complaints about the SGS mandatory motor vehicle inspection.
"I did not realise that you are paying heavily in taxes, which means that there is no equity in the tax regime," said Kadaga and promised that the group would be invited by the Committee during public hearings.
Meanwhile, Uganda N'Eddagala Lyayo, a traditional healers' association, have petitioned the Speaker, appealing for legal recognition and a representative in Parliament. They also asked for government support in protecting the environment because its destruction leads to loss of trees and plants that are of important medicinal value.
The Speaker said that some of their requests required amendment to the Constitution but promised to refer their petition to the House Committee on Gender for consideration.