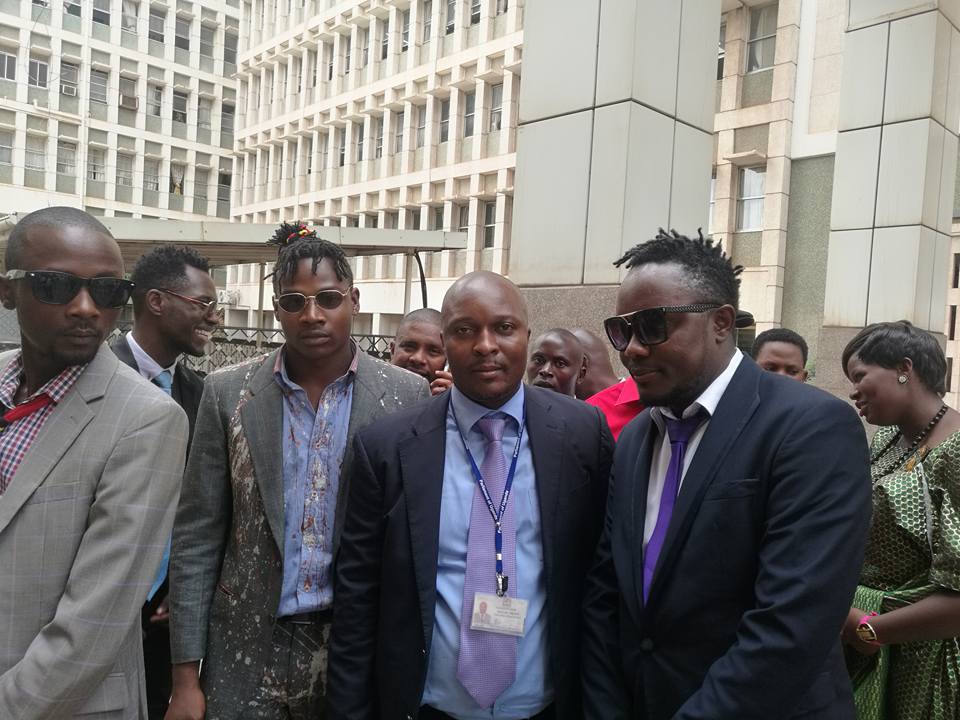 Bobi wine's swearing in event at Parliament this afternoon did not only cause Trafic Jam in Kampala but it also helped some people to look smart once in a life time.
If you have only seen Firebase crew members and Firebase Army troops in casual wears (Jeans & Marasi), today was a special memorable day.
As Bobi Wine was busy eating English on the floor of the House, Singer Nubian Lee, Dr. HilderMan, Firebase Army's Eddy Mutwe among others were also disorganizing the gallery trying to tighten their Suit batons as detailed below.