Parliament has managed to constitute Sectoral Committees for the Second Session following last week's disagreements over the Government Chief Whip, Hon. Ruth Nankabirwa, designating an Opposition MP, Hon. Maxwell Akora, as Vice Chairperson of a Committee.
The Deputy Speaker, Rt. Hon. Jacob Oulanyah, put off the exercise last week to give the Opposition time to make consultations on their nominations to serve on the committees.
During Tuesday's sitting, the Government Chief Whip, Hon. Ruth Nankabirwa, said she was ready to proceed since it was the Opposition that needed time to consult.
Parliament approved composition of Sectoral Committees on Defence and International Affairs; Legal and Parliamentary Affairs; Natural Resources; Presidential Affairs; and Agriculture.
Assistant Opposition Whip, Hon. Roland Mugume, designated UPC's Hon. Maxwell Akora (Maruzi) to serve on the Committee on Information, Communication and Technology. Hon. Mugume did not assign the MP as Vice Chair of the Committee, a preserve of the NRM, the party in government.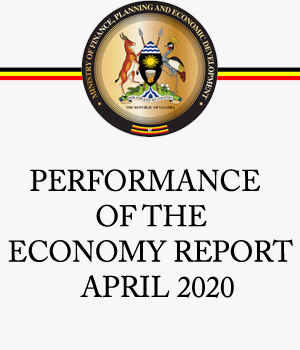 Parliament Rules of Procedure provide that the Party or Organization in Government shall designate the Chairperson and Deputy Chairperson of each Sectoral Committee provided that no active Member of the Uganda Peoples Defence Forces shall be designated Chairperson or Deputy Chairperson of the Committee on Defence and Internal Affairs.
Government Chief Whip, Hon. Ruth Nankabirwa, designated Independent MP, Hon. Annet Nyakecho (Tororo North), as Chair of the Committee on ICT.
Parliament Speaker, Rt. Hon. Rebecca Kadaga, said, "Hon. Akora was Vice Chairperson of the Committee on ICT during the First Session; I designate him as Vice Chairperson of the Committee."
Sectoral Committees examine Bills brought by Government to the House before they are debated by the plenary; they examine government recurrent and capital budget estimates and make recommendations on them for general debate in the House.
Other Sectoral Committees constituted included: Physical Infrastructure; Gender; Finance, Planning and Economic Development; Foreign Affairs; Public Service and Local Government; Tourism, Health and East African Affairs.
During last week's heated debate, members said that the action by the Government Chief Whip designating MPs from the Opposition negated parliamentary democracy, which provides for two sides of the House, with the latter checking the former.
The term of the other types of Committees of Parliament, the Standing Committees, lasts two and half years.