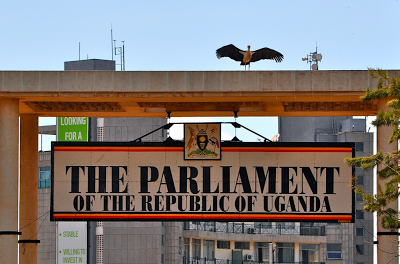 The Parliamentary Commission is set to conduct the first phase of interviews for over 4,000 applicants, who applied for various positions in the Parliamentary Service.
The interview process that will commence with aptitude exams, will be held at the College of Computing and Information Science, Makerere University and will run for two days: Thursday 13th – Friday 14th July, 2017.
The Parliamentary Commission intends to fill 30 vacant positions in the Service, which include: Accountant, Clerk Assistant, Engineering Officer (Automotive) and Technician.
The Director, Human Resource Department, Mr. Jackson Kumakech said that a "successful longlisting exercise had reduced the number of applicants by almost half."
"During the process, we received minimal complaints, all of which were addressed comprehensively," said Mr. Kumakech.

Other positions are: Administrative Assistant, Assistant Editor Of Hansard, Engineering Officer (Mechanical), Information & Public Education Officer, Librarian, Procurement Officer, Protocol Officer,
Publications Officer, Research Officer (Publication) and Research Officer (Statistician).
The recruitment would raise the number of staff in the Service from 435 to 465. The recruitment was necessitated following the increase in the number of Members of Parliament in the 10th Parliament.
Candidates have been asked to carry valid identification, failure of which would render one ineligible for the aptitude test.
Mr. Kumakech called for professionalism and confidentiality from Parliament Service staff selected to conduct the aptitude tests.
The Parliamentary Commission is charged with appointing, promoting and exercising disciplinary control over persons holding public office in Parliament; and to review the terms and conditions of service, standing orders, training and qualifications of persons holding office in Parliament.
The Commission was established by the Administration of Parliament Act, 1997 and is chaired by the Speaker of Parliament. It comprises the Prime Minister, Minister of Finance, Leader of the Opposition, Government Chief Whip and four Backbench Commissioners.