As it's always said by scholars that History is always remembered, there a series of events that have always happened in the country since independence that will forever be reminisced.
Ever since parliament amended the 1995 constitution, a number of articles and clauses in the same plea have been also amended for several reasons that people have continuously analyzed as both political, economical and also personal.
One of these laws is the 2005 Term limit law that made Uganda get ruled without any form of restriction in sort of number of terms in office.
When this controversial bill was being tabled and passed, there was a team of legislators who stood their ground and rejected swallowing the UGX 5 Million bribe from president Museveni by then who had served two terms in office.
Some of these people are still in parliament up to date, some resigned from elective offices, others died (RIP), and others instead became so powerful in civil and political service.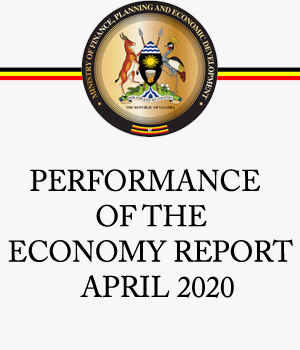 The most surprising incident is that there are legislators who refused the 5 million and opposed the scrapping off of term limits 2005 but apparently working so hard in the move to scrap off age limit from the constitution. These include;
Hon. Kasule Lumumba
Justine Lumumba Kasule is the current Secretary General of the ruling National Resistance Movement political party in Uganda. She was appointed to that position on 23 December 2014, replacing Amama Mbabazi. Prior to that, she served as the Chief Government Whip in the Ugandan Cabinet, from May 2011 until December 2014.
Hon. Lumumba says that the President Museveni has overtime gained experience in national governance therefore supports him so that continuity of better services continues.
Hon. Betty Amongi
Hon.Betty Amongi is the wife to the party president of the opposition Uganda People's Congress (UPC) Hon. Jimmy Akena. She was appointed recently as State Minister of Land and ever since the appointment, the strong opposition pillar has gone mute and never speaks about the President anymore and what I may say, she is nolonger bothered about age limit anymore.
Hon. Christopher Kibanzanga.
He is the young brother to the embattled King of the Rwenzururu Kingdom His Majesty Charles Wesley Mumbere, he is one of the founder members of the Forum for Democratic Change (FDC) and is has a record of attacking President Museveni for being a dictator but this Gentleman was seduced recently after he had lost an election of Becoming Kasese District Chairperson to NRM's Muhindo Dula Mawa.
He was seduced, given millions of tax payer's money and he changed to the National Resistance Movement (NRM) a move that even influenced President Museveni to reward him with a ministerial position. Apparently if you want to see the bitter Kibanzanga, just say Museveni should leave office and see verbal nonstop fight.
However, amaidsts these people who have eaten their words, there still legislators who are still on the fight and ready to fight Age limits bill too.
Here is the full list of MPs who voted against the scrapping off of term limits.
Proscovia Salaamu-Musumba
Nathan Nandala-Mafabi
Jack Sabiiti
Ekanya Geoffrey
Reagan Okumu
Ogenga Latigo (Prof)
Kasiano Wadri
John Kazoora (Major)
Patrick Mwondha
Cecilia Ogwal
Okulo Epac (RIP)
Ben Wacha
Okello Okello
James Mwanda (PWD) RIP
Patrick Amuriat (Eng)
John Arumadri
John Kawanga
Aggrey Awori
Augustine Ruzindana
Maria Matembe
Ken. Lukyamuzi
Joseph Balikudembe
Ssebuliba Mutumba
Yusuf Nsubuga Nsambu (RIP)
Justine Kasule Lumumba
Kibazanga Christopher
Nobert Mao
Emmanuel Twarebireho
Martin Wandera (Workers)
Abdul Katuntu
Alaso Alice Asianut
Alex Onzima
Latiff Ssebagala
Isa Kikungwe
Michael Mabike
Simon Ewuku Kalaki
Betty Among
Odonga Otto
John Eresu
Ojok Bileo
Santa Okot
Zakaria Olum
Michael Ocula
Margaret Ateng Otim
Peter Omolo (RIP)
Harry Kasigwa
Omara Atubo
Sarah Kiyingi
Francis Epetit (Dr)
Wilfred Kajeke
Charles Byaruhanga (Capt)
Frank Nabwiso (Dr)
Elijah Okupa
Fred Bogere (Col). Abstained.
Beatrice Benkya. Abstained.